Justin Wilson's patient wait for the IndyCar series to return to road courses paid off with a front row qualifying performance for the Camping World Grand Prix at the Glen.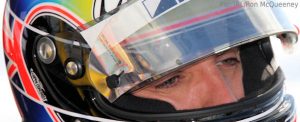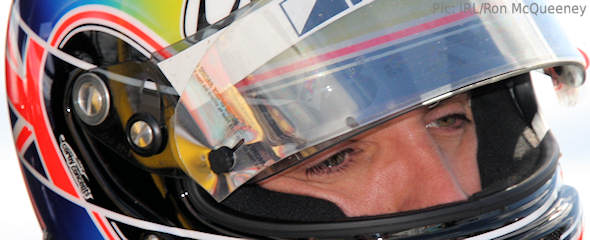 The Sheffield racer's underfunded Dale Coyne team has struggled on the high-speed ovals, where a team's budget can give it a crushing advantage, but on the wooded curves and straights of Watkins Glen International Wilson recaptured the pace that took him to the podium of the season opener at St Pete.
He said: "Everyone at Dale Coyne Racing has done a great job, these guys here have worked hard to get here. We tested and it's always a flat out mad rush, so I've got to thank them and everyone at Z-Line Designs. Hopefully tomorrow will be a good day."
Pole was taken by Team Penske's Ryan Briscoe, who broke the lap record – but his team-mate Helio Castroneves failed to make it out of the first session of qualifying and will start 14th.
Wilson took second despite using fewer of the softer 'red' tyres than his rivals, beating defending series champion Scott Dixon and KV Racing's Mario Moraes who took fourth with his best-ever qualifying performance.
Wilson said: "It's nice to have one more set than most people. We'll see if we can use that to our advantage and make sure we have a good strong race. It's going to be a case of not making any mistakes."
The final two places in the "Firestone Fast Six" pole shootout had originally been taken by Graham Rahal and Dario Franchitti, who crashed in the session and failed to set a time, but Rahal was demoted 10 places for having an underweight car – an accusation he hotly denied.
He said: "There is some inconsistency because the car was overweight by five pounds when we went to tech before and now we're underweight and we didn't change anything."
Franchitti said he'd pushed too hard: "Qualifying is always fun here; it really physically tests you those three sessions if you make it to the Fast Six. You're really hanging it out there, and that's what I did in the Fast Six.
"I knew I had a guaranteed top six and the Polaroid car felt really good, so I just pushed hard and I got a little loose on the entry to that last corner, and it just bit me. There's so much grip in those Firestone reds and you have to take advantage of it, and that's what I was trying to do."
Another driver who managed his best-ever qualifying was Mike Conway, who shrugged off a crash in practice to come within a fraction of a second of reaching the Fast Six. Rahal's demotion means he will start sixth, beside Franchitti and ahead of the Andretti Green team-mates Danica Patrick, Marco Andretti and Tony Kanaan.
After a rough season so far, his team had high hopes for him at the Glen as he had posted a fast time at a test there. Director of competition Larry Curry said: "We went there and tested right after Texas and had a great test. Mike was within half a second of what the pole time was a year ago."
Conway said: "I'm disappointed that we didn't make it into the Fast Six. We were really close, we just needed half a tenth. Not running this morning really hindered us from being able to learn what the car was doing and how it handles on new tyres.
"When we went out on qualifying, it was a bit unknown and we didn't have much time to change things. If we had had the time this morning, I think we would have been quicker. Overall, it was our best qualifying of the season and I have to thank the guys."
Dan Wheldon's final fast lap in the first session of qualifying was enough to sneak through to the next session at the expense of Castroneves, but he could not improve and will start 11th following Rahal's penalty.
He said: "It was a big improvement from practice in the National Guard Panther Racing car, and that's very positive. At the start of qualifying the car was performing quite well, we just made a change that perhaps wasn't in the right direction – but sometimes that happens.
"We've been right there all weekend, and we'll continue to get better. If you put us out front in the race I don't think anybody will get past us, it's just with the strategy and how competitive it is out there we have to be on all the time.
"It's not where we want to start, but not too bad either, and with some good pit stops we'll be looking to get into the top five and hopefully win."