Formula One's team bosses have opened up a whole new front in their war with Max Mosley and Bernie Ecclestone – by using social media and viral video to get their point across direct to fans.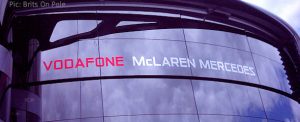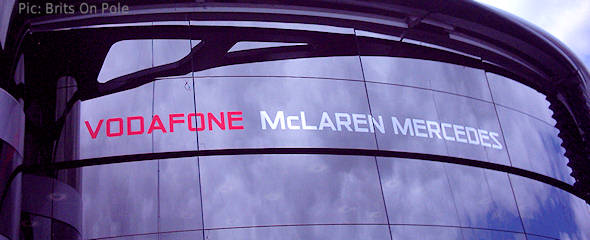 And they are promising nothing less than a bigger voice for grassroots supporters in their future deliberations.
The vocal groundswell of support for the teams' position that followed Max Mosley's recent hamfisted attempt to shape the future of the sport has obviously made an impression – as well as the realisation of just how useful that support could prove.
As a result a PR company working for McLaren sponsors Vodafone have offered us the following video, featuring team principal Martin Whitmarsh. (We do get paid for views, but only about enough to buy a tube of Spangles. And a very small tube at that, even if the video takes off like wildfire.)
In it he sets out what he sees as some of the causes of the recent disagreements, puts FOTA's side of the argument, and talks about how he'd like to see fans' concerns about the direction of the sport addressed a bit more in future.
From Red Bull this sort of thing wouldn't be too much of a surprise. But McLaren often lays itself open to the charge of being somewhat hide-bound and process-driven. So this is arguably a very interesting development.
Whitmarsh: Bernie and Max were threatened when we asked for fans' views
Right, then. What does Whitmarsh want to tell you? That your point of view is going to be listened to.
He says: "FOTA is the first time in the history of Grand Prix motor-racing that all the teams have come together. We've got a great sport but we know it could be better, we know that if the teams work together we can develop the sport, we can make it more interesting, we can make it more dynamic, we can make it more sustainable and more secure.
"The idea of FOTA was to come together, frankly, before the financial meltdown of the world and it was a commitment by the teams: let's see how we can improve the sport. FOTA set out to conduct the first proper audience surveys, which were an exciting piece of work.
"The first time we went out, we didn't just ask the ardent fans, we asked people with a passing interest in Formula One: what is it they wanted from Formula One, how could we make it better, what did they want from the show, what did they want from the technology."
He says he thinks that this process was seen as a challenge, wrongly in his view, by Bernie Ecclestone, the sport's promoter, and by the FIA, leading to a "difference of opinion and philosophy" on where the sport was headed.
"Recently that has culminated in some agreements, which has meant that some of the proposals that were unacceptable to the teams have been dropped. Hopefully that's a start.
"There is no absolute in Formula One – it is a complex business with all sorts of egos and politics – but hopefully it is part of a process where we can now start to build and work together.
"Not just the teams but the governing body and the commercial rights holder to improve the sport."
So, what does that mean for fans?
Whitmarsh continues: "Hopefully it means that we will be more actively listening to them. A lot of changes that have occurred in Formula One over recent years haven't really taken into account the wishes of fans and we haven't brought those into the thought process.
"And hopefully in future we will see much more of that."
Talking about the proposals for a two-tier championship next season he says: "Clearly that would have been, in our minds, confusing to the fans. How do they understand that one set of teams, racing in the same race, on a different set of regulations to the other set of teams?
"So what has been agreed is that we should have a unified set of regulations, that seems fairly straightforward to us, but that took something to achieve. And we now have a process where a range of measures have been introduced to make sure that the sport is sustainable.
"It's not just a spending contest, it is about who can be most innovative, who can be most responsive and who can do the best job. And that's what the sport should be about."
So that's what Martin Whitmarsh wants to say to you.
And what do we think of this?
In the ridiculously top-down sport of F1, where we have previously characterised fans as being treated as nothing more than a passive collection of eyeballs for sponsors' messages to pass across, this is certainly a new direction, one that is most refreshing to hear.
And Martin Whitmarsh is certainly proving that he is no Ron Dennis, as it is practically impossible to imagine the former McLaren boss delivering this message in this manner.
We're also pleased to hear our main point of disagreement with FOTA addressed. It's a high ideal to have the very finest racing that engineers, drivers and strategists can produce, but absolutely useless if only seven or eight teams in the entire world can afford to race at this level.
We believe the sport must urgently be made accessible to new teams operating on reasonable budgets from 2010 if top-flight open-wheel racing is to continue to exist and if the British motorsport industry is to continue to compete at the highest levels in the world economy.
So let's see if his promises about sustainability come to pass. They'd better.
Another complaint that we hear pretty regularly, and that is right at the top of our own list, is the determination to move races out of Europe to Asian venues that are lucky if they can muster a crowd of five thousand.
We definitely want to see new audiences and new venues developed for a sport that stakes a claim to being truly international – that's all part of the sustainability that Whitmarsh refers to above. But it must not come at the cost of Formula One's history and heritage.
And it shouldn't cost thousands of pounds in air fares and hotel bills for European supporters to attend a race, as it might very well do for British fans visiting Singapore or even Turkey.
So we want to see a core of European races at venues in Britain, France, Germany, Belgium, Italy and Monaco retained on the calendar.
And, most of all, we want to see the British Grand Prix stay at Silverstone – even at the price of sharing the honours with a properly redeveloped Donington Park on a biennial basis.
If you could just have a word in Bernie's ear about that one, Mr Whitmarsh, then you can have all the simplified regulations and financial autonomy you like.