Negotiations on the future of F1 have broken down after an 11th-hour meeting at Renault's Oxfordshire headquarters led to the late-night annnouncement of a breakaway series.
After a reported four hours locked in talks, the Formula One Teams Association has released a statement that reads as follows: "The teams cannot continue to compromise on the fundamental values of the sport and have declined to alter their original conditional entries to the 2010 World Championship.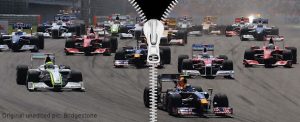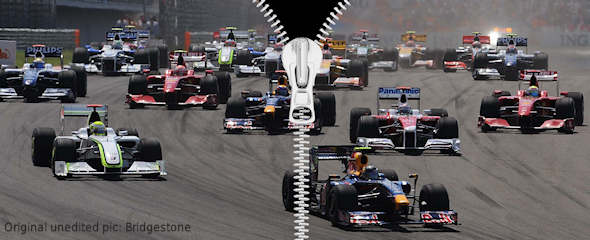 "These teams therefore have no alternative other than to commence the preparation for a new Championship which reflects the values of its participants and partners.
"This series will have transparent governance, one set of regulations, encourage more entrants and listen to the wishes of the fans, including offering lower prices for spectators worldwide, partners and other important stakeholders.
"The major drivers, stars, brands, sponsors, promoters and companies historically associated with the highest level of motorsport will all feature in this new series."
The British Grand Prix weekend – already widely felt to be in contention for the last such race this country sees – will now either witness meat being put on the bare bones of this plan, or a capitulation from the FIA which manages to reunite the series – not the most likely of scenarios.
World champions Lewis Hamilton and Fernando Alonso have already said that they will follow their employers into the new series. It is also set to retain the services of Brawn GP's world champion-elect Jenson Button.
As things stand eight of the existing teams are going it alone – the five conditional entrants McLaren, Renault, BMW, Brawn GP and Toyota plus the three the FIA claims have already committed themselves until 2012 – Ferrari, Red Bull and Toro Rosso.
That leaves Force India and Williams in the FIA camp alongside new entrants USF1, Manor F1 and Campos – and also ushers in the certainty of legal action to test the strength of the disputed contracts the three existing entrants have signed.
It also adds to speculation surrounding yesterday's announcement by Lola that, despite spending considerable resources on developing an F1 car, a project that was said to be a long way down the road to completion, it would not be pursuing a FIA entry any further.
It was one of several teams asked by the FIA to remain "in a state of readiness" despite having initially failed to win an entry. The others include Prodrive, Epsilon Euskadi and Superfund.
One interesting question concerns exactly what broadcast rights the BBC now owns, with the corporation believed to have paid around £30 million a year for it's five-year deal. Learning exactly what it has bought with that money will be a voyage of discovery for all of us.
Read Brits on Pole's previous analysis of what a split could mean