It's not too much of an exaggeration to say that 2010 was a breakthrough year for the sport of online racing. In May The Online Racing Association (TORA) became a member of the Motor Sport Association (MSA), the sanctioning body for UK racing. And Puretech Racing opened the doors on a Gatwick-based professional-standard open-wheel simulator that is as accessible for fan tournaments as it is for driver training.
At the same time we saw the barriers to entry in motorsport getting even higher with competitive drives costing hundreds of thousands of euros. Talented drivers still in their teens are finding themselves hitting glass ceilings due to a lack of funding. And, ever more visible, is the huge constituency of racing enthusiasts who, with little opportunity to take to the track themselves, are still intensely interested in pursuing their racing hobby in a more interactive fashion – online.
Here TORA president Matt Hunter explains how his organisation is approaching the 2011 season and outlines some of the new features its members will enjoy – including news of a new F1-based single-seater championship. To find out more about TORA, and how its racers currently take part by networking the Microsoft X-Box 360 platform, visit its website here.
TORA's plans for the upcoming season
2011 has seen a sea-change in how we approach our racing. The core race series remain, as do our endurance races. But for the first time we are actively seeking to set up series and encourage our members to run their own events on platforms and games other than Forza Motorsport.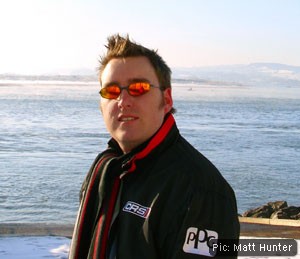 We feel this is an important move for us in order to widen our scope of influence but also to encourage more people to race with us in a professional and clean racing environment.
TORA will be running four major series on Forza Motorsport 3 in 2011:
TORA International Sports Car Championship (ISCC) – Our premier sports car series is split into three distinct regional events based in Asia, Europe and America. Each completed 'mini-championship' will crown its own champion with an overall ISCC champion crowned at the end of the year. This format closely mimics that adopted by the ACO this year in order to keep our championships as relevant to real life as possible.
TORA GT Championship – TORA's founding series moves into its fourth year, and its sixth season, continuing with the GT3 format. The car list is broader this year but great effort has gone into providing a list that is as equal as possible. Unlike previous years we are running two GT Championships in 2011 so as to accommodate new ideas later in the year.
TORA GT1 Championship – In a similar fashion to real life, GT1 has been separated from Le Mans racing and heads up its own series in 2011. We have utilised a number of the real race cars available in Forza 3 to create a balanced car list including the Aston Martin DBR9, Corvette C6.R, Ford GT and more. The race weekend will be made up of qualifying and two races with a champion crowned at the season finale at Motegi in July. It is hoped that GT1 will be one of our first series to move to another game (Shift 2 Unleashed) later in the year.
TORA Touring Car Championship – For 2011, there will be two touring car challenges for the drivers. The first series will be based on the Next Generation Touring Cars (NGTC) format currently being applied to the BTCC. The second will be based on the S2000 regs used in the WTCC and by TORA for the last three years.
Finally, TORA will be running its popular endurance events again this year. Starting with the 12hrs of Sebring, TORA racers will race alongside the real race as it happens, following every caution period, and matching the race exactly. Then it is off to Le Mans in June for the third running of the Le Mans 24hr with the final event at Petit Le Mans in October.
What other formats are we likely to use in 2011?
TORA will, for the first time, offer a major single-seater championship this year. Based on the F1 2010 game by Codemasters, TORA will run a fully-equalised series to track the real F1 calendar throughout the year. This means that every Sunday there is a real F1 event, TORA's Grand Prix World Championship will be in action in the evening. It has already attracted a good amount of interest with a full F1 grid signed up to race at Melbourne on March 27.
Additionally, TORA is looking to incorporate Shift 2 Unleashed into its activities in the near future as well as some events on Gran Turismo 5. We are also actively seeking partnerships to run series on the popular PC sim rFactor.
Away from the track TORA will continue to develop its relationship with the MSA and the racing community. We regularly have guest drivers on our podcast and will be encouraging them to work with us to develop our sim racers' knowledge and understanding on motor racing. We will also be continuing our support of our sim racers turned real-world racers Louis Satterlee and Ashley Sutton and assisting more members of our community to get involved in motorsport at various levels.
2011 ought to be an exciting year for The Online Racing Association. We hope that you find this information useful. If you have any questions, please do not hesitate to contact us via our website or Twitter feed.