Mark Blundell has announced that he is to step up his racing career in 2011 – and has also revealed that he has an eye on the $5 million prize being offered by the US IndyCar series.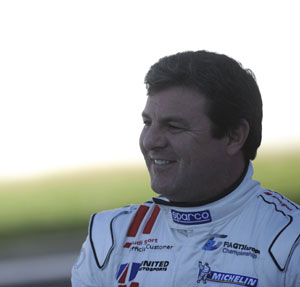 The veteran British driver and commentator is taking on additional entries in the Grand Am series on behalf of the United Autosports team. He is also planning to compete in the 24 Hours of Spa endurance race on July 30-31 for the Anglo-American racing outfit, having had a successful outing at the race last year when he picked up a third in class.
He says he is still hoping to add a few extra diary dates, with the 24 Hours of Nurburgring and the Bathurst V8 Australian touring car races both high on his wishlist – and perhaps even Indy's $5million Vegas Challenge, which he says he will consider "should the right opportunity present itself".
This is a promotion being run by the popular US domestic open-wheel series that would see up to five invitees taking part in a season finale oval race at the challenging Las Vegas Motor Speedway on October 16 – and collecting a $5 million bonus if they can win it.
Naturally this has attracted considerable interest from drivers. Names linked with the event have included Jacques Villeneuve, Juan Pablo Montoya, Sam Hornish Jr, Travis Pastrana and Sebastien Bourdais. Even Mario Andretti, 71-year-old patriarch of the Andretti racing dynasty, has talked of coming out of retirement for the race.
Blundell has substantial oval experience as a former CART competitor – an open-wheel series that preceded contemporary IndyCar – who contested five seasons and made 81 starts for the PacWest team between 1996 and 2000. He won three events and finished sixth in the 1997 championship, also suffering a serious crash during testing in 1999 that left him with broken vertebrae, before parting from the team in 2001.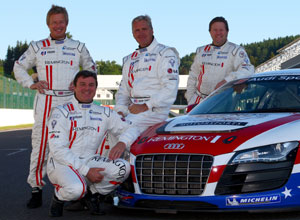 He said of his 2011 season: "It's safe to say that I was first bitten by the racing bug at the age of 14 and I haven't managed to shake it off since.
"Although I took a break from racing in 2003 I've continued to stay involved in motorsports through the commentating I did on F1 with ITV and managing racing drivers through 2MB Sports Management.
"Coming back to racing last year in the 24 Hours of Spa re-ignited the fire in my belly and now I'm looking forward to competing in a selection of races this year and beyond."
The announcement of his 2011 plans follows a recent outing with old friend and colleague Martin Brundle which saw them compete in the iconic 24 Hours of Daytona in January, piloting their United Autosports car into fourth place.
Teaming up with United Autosports once again, Mark secured sixth position in this month's Grand Prix of Miami at the Homestead Miami Speedway, despite being forced off the track by another car towards the end of the race.
The combined result sees the United Autosports car lie third in the DP Class for the Grand Am Championship, and has left him keen for more on-track action.
Blundell, who tested or raced in Formula One for Williams, Brabham, Ligier, Tyrrell and McLaren, has also competed in the Le Mans Series, World Rally and Grand Am. He worked for several years as an analyst on ITV's F1 coverage alongside Brundle, James Allen, Louise Goodman and Tony Jardine.
Brundle and Blundell went on to found 2MB Sports Management, a Hertfordshire-based motorsports management company still run by Blundell after Brundle stepped down in 2009 to concentrate on his commentating career.
The company, which represents British drivers including Gary Paffett and Mike Conway, has recently diversified into soccer management and has an advisory board including Anthony Hamilton and Les Ferdinand.