Formula Two's second winter test kicks off tomorrow in Portimão with McLaren Autosport BRDC Young Driver award winner Dean Smith, Atlantic Championship runner-up Jonathan Summerton and ex-Formula Renault UK champion Duncan Tappy among the drivers taking part.
Combined with the presence of ex-Champ Car and A1GP driver Dan Clarke at the previous test in Valencia, the strengthening line-up suggests the revived series is succeeding in its goal of marketing itself as a low-cost route into Formula One for cash-strapped but talented drivers.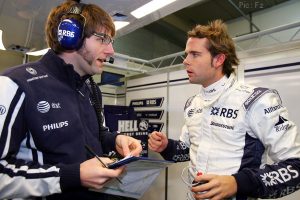 Last season Spain's Andy Soucek won the title, and a test with the Williams F1 team, after moving across from GP2 to take advantage of the weaker field in Formula Two. He won wide praise earlier this month for topping the timesheets when he took his prize during rookie testing at Jerez.
While he is by no means guaranteed a race seat in F1, his success has demonstrated the potential of the series as a platform from which to develop a career – particularly for drivers who face a challenge to raise a budget.
Smith is looking for his first step up to international racing, but all of Summerton, Tappy and Clarke have seen their careers damaged by a lack of the funding needed to meet the costs involved in securing a full-season drive.
Tappy, a two-time BRDC young driver award finalist from Surrey, said: "F2 wasn't around after I won the 2007 Formula Renault UK Championship and raising the budget for some of the other championships was extremely difficult, particularly as I am from a 'normal' background.
"It is certainly one of the options for 2010 particularly after F2 was such a success in its first year. I would have considered entering in 2009 but things didn't work out. I am now looking at the potential of running in Formula Two next season and this week is a great opportunity to test the car and learn more about the championship."
Tappy and Summerton were two of several drivers who started the 2009 Indy Lights season but were forced to drop out part-way through because of lack of money.
The American out-performed team-mate Sebastien Buemi on his way to eighth in the 2006 F3 Euroseries campaign but lacked the budget to exploit his success with a full run the next year. In 2009 he was among the Indy Lights leaders when lack of money also struck – although he was able to finish his season in Atlantics, where he lost the title on a tie-break.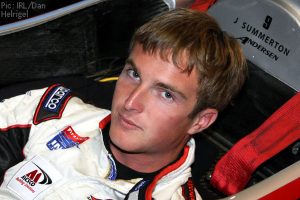 He has strong hopes of an eventual role with the USF1 team – but needs to build the experience first: "They are still looking for a budget next year, which makes things a little tough but they have certainly let me know that they want me. That is one of the main reasons to look at running in Formula Two – it is a great way to gain exposure and showcase your ability.
"We came back to America in 2008 and 2009 to try and re-raise awareness about my career to the people back home. Trying to find funds to compete in Europe is difficult but we feel that it is time to come back here and keep plugging away."
Smith said: "This is an exciting time in my career. I am delighted to have won the 2009 McLaren Autosport BRDC Award and I am now eager to evaluate my options for next season, one of which is Formula Two. I am really looking forward to taking part in the two-day test."
Among the other drivers taking part in the test are Brits Jack Clarke, Jolyon Palmer and Alex Brundle who all competed in F2 last year. Joining them, and maintaining the series' reputation as a place where the sons of ex-F1 drivers gather, will be Paul Rees.
The Formula Palmer Audi front-runner is the son of Alan Rees who co-founded the March and Arrows teams and competed in one F1 and two F2 races. Palmer and Brundle are the sons of Jonathan Palmer and Martin Brundle, while Clarke's step-father is ex-F1 and BTCC driver Julian Bailey. Henry Surtees, the son of former F1 and motorcycling world champion John, was killed when competing in F2 last year.
Among the other drivers taking part in the two-day test are F3 race-winner Renger van der Zande, Imola F2 winner Kazim Vasiliauskas and two of the pace-setters from the first test in Vancia, Johan Jokinen and Kevin Mirocha.