Edit: We've been updating this regularly – check the table for the latest information on individual teams.
Friday was deadline day for entering next year's Formula One season, and the mass conditional entry from the existing paddock, combined with several new teams, means there will be competition for places on a full grid.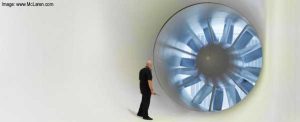 At least, that's what the situation will be if the nine FOTA teams and the FIA come to an agreement – their entry is explicitly conditional on Max Mosley backing down on some of his more controversial cost-cutting measures.
As well as the existing 10 teams, F1 journalist James Allen is reporting that Campos, Prodrive, Lola, Litespeed and USF1 have also sorted out engine deals and thrown their hats in the ring. Norfolk's iSport – like several others that had expressed an interest – do not appear to have joined them.
The FIA will announce the teams that have been accepted for the championship on June 12th.
Here's a full breakdown of the British-based teams and their positions, insofar as they are known at the moment:
| Team | UK connections? | Position |
| --- | --- | --- |
| Brawn GP | Team is based in Brackley, Northants. | One of the nine FOTA teams that originally signed up to the collective conditional entry. Team principal Ross Brawn has restated his support for FOTA in the face of defections by independents Williams and Force India. |
| Red Bull | Factory in Milton Keynes, Buckinghamshire. | One of the nine FOTA teams that originally signed up to the collective conditional entry. |
| McLaren | Based in Woking, Surrey. | One of the nine FOTA teams that originally signed up to the collective conditional entry. One of five manufacturer-backed teams to reportedly pay FOTA a 50 million euro bond to guarantee loyalty. |
| Renault | Has a factory in Enstone, Oxfordshire. | One of the nine FOTA teams that originally signed up to the collective conditional entry. One of five manufacturer-backed teams to reportedly pay FOTA a 50 million euro bond to guarantee loyalty. |
| Force India | Based in Silverstone, Northamptonshire. | Originally one of the nine FOTA teams that signed up to the collective conditional entry. Broke ranks on June 5 to lodge its own unconditional entry. Suspended from FOTA as a result, to the chagrin of team principal Vijay Mallya who has asked to be readmitted. |
| Williams | Based in Grove, Oxfordshire. | Submitted its own independent entry, originally the only existing competitor to do so. Has been "temporarily suspended" from FOTA as a result. Sir Frank Williams has since said he does not necessarily expect to be readmitted and is commited to racing in an FIA championship. Detailed interview here. |
| Prodrive | Based in Banbury, Oxfordshire. | Has submitted its own independent entry for one of three available new grid slots |
| Lola | Based in Huntingdon, Cambridgeshire. | Has submitted its own independent entry for one of three available new grid slots. Team's managing director is Robin Brundle, brother of Martin and a former managing director at Aston Martin Racing. |
| Litespeed (Team Lotus) | Based in Attleborough, Norfolk. | Has submitted its own independent entry for one of three available new grid slots having recruited the rights-holder to the Team Lotus name. |
| Wirth Research | Performance engineering company based in Bicester, Oxfordshire | Were believed to be interested, but do not appear to have submitted an entry |
| RML | Motorsports company based in Wellingborough, Northants | Were believed to be interested, but do not appear to have submitted an entry |
| Formtech (Brabham) | German precision engineering company which bought the former Super Aguri facility in Leafield, Oxfordshire. | Has partnered with German businessman and Brabham team-name rights holder Franz Hilmer to submit a 2010 entry. |
| iSport | Race team based in Norwich, Norfolk | Were believed to be interested, but do not appear to have submitted an entry |
| My F1 Dream | Aims to create a team that is controlled and funded by fans. Run by a limited company whose registered office is in Clerkenwell, East London. | Submitted an entry to the FIA on May 28. |
See these companies' locations in in map form here:

View British motorsports companies in a larger map