Damon Hill is being presented with an Honorary Fellowship from the University of Northampton in recognition of his contribution to motorsport – in his career as a World Championship-winning racing driver and for his work locally.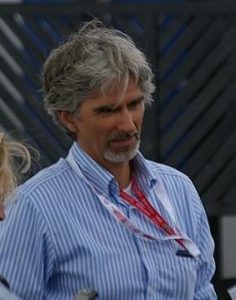 He is, of course, President of the Silverstone-based British Racing Drivers' Club and overseeing a vital stage of the track's development as it seeks to update its facilities and secure its future finances.
He will be presented with the award as the same time as acclaimed theatre director Rupert Goold, who will be in receipt of an Honorary Doctorate, at the university's winter Graduation ceremony on February 8.
More than 1,200 students will be graduating in two ceremonies held on that day.
Original photo by big-ashb. Licenced under Creative Commons Attribution 2.0.