McLaren has moved to seize the initiative on the verge of its appearance in front of the FIA on Wednesday on charges of bringing Formula One into disrepute.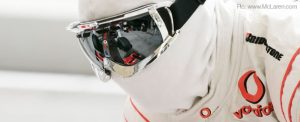 Yesterday The Times reported that the team had written to the FIA effectively admitting all five of the charges it faces for misleading the stewards in Australia and bringing the sport into disrepute.
It is also said to have offered an "unreserved apology".
The paper says it "understands that Martin Whitmarsh, the McLaren team principal, has written to Max Mosley, the president of the FIA, informing him that his team accept that they are in breach of Article 151c of the Formula One sporting regulations, which covers bringing the sport into disrepute.
"The letter also contains a full apology from Whitmarsh for this latest serious transgression by the Woking-based team.
"According to informed sources, the letter is said to go on to offer mitigating arguments and then effectively to throw McLaren at the mercy of the World Motor Sport Council (WMSC), a quasi-judicial body that has a range of sanctions open to it, from imposing a fine to suspending the team from a number of grands prix or throwing them out of the championship."
It seems clear that McLaren has attempted to mitigate the penalty it faces by taking responsibility for its actions and showing it understands their gravity.
The move should also limit the necessity for senior figures at the team to face interrogation at the hearing. Since the course of events are not disputed, the need to rehash them is reduced, although the FIA is still likely to summon senior figures and demand an explanation of why events unfolded as they did.
Whose tactics will win out, we will learn on Wednesday.
Responding to enquiries on the eve of the Bahrain Grand Prix, McLaren team principal Martin Whitmarsh said: "We are co-operating with the FIA.
"I have written to (FIA president) Max Mosley but before 29 April I can't say anything about it," said McLaren team principal Martin Whitmarsh ahead of Sunday's Bahrain Grand Prix.
"It's a letter to them. Certainly, there's been no leak about it from us and I can't comment on it."