Sebastien Bourdais says he will relish the opportunity to drive at one France's top motorsport venues this weekend as Superleague Formula prepares for its second meeting in seven days.
The Olympique Lyonnais driver is one of five Frenchmen set to race at the Circuit de Nevers Magny-Cours just a week after the series visited Assen in Holland.
Round three of the 2010 campaign is due to kick off after the football season has ended in most European countries, but in the race series the battle at the top of the standings remains tight.
Tottenham's Craig Dolby extended his lead atop the standings at Assen with a total of 168 points. However, FC Basel's Max Wissel is a strong second on 120 points, with only nine points separating the drivers in second to sixth positions.
With a maximum 106 points on offer over the two 45-minute races and subsequent Super Final, the title race in this season of at least 10 fixtures is clearly still wide open, though Dolby has laid down a powerful marker.
That will come as some comfort to Superleague Formula's two French clubs – Bordeaux and Olympique Lyonnais – who have suffered a troubled start to their campaigns despite hopes that they would be championship contenders.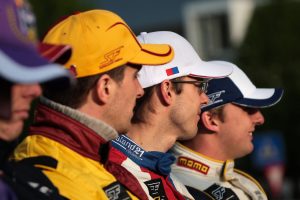 Bourdais has so far recorded three DNFs, none of his own making. However, he still managed to dominate the second race at Silverstone to record his second series victory.
Franck Montagny has also been unlucky. Following a Silverstone weekend to forget he qualified and ran second at Assen before a gearbox failure ended his hopes of a strong points haul.
Needless to say, both men are expected to run well at Magny-Cours, where they competed during their time in Formula One. Montagny will also be able to call on existing Superleague Formula data having tested the car there earlier this year.
He said of the upcoming weekend: "It's great to be going back to Magny-Cours. I did my last Formula One race there and, I can tell you, I really like the track.
"I tested the car there recently and the tyre wear on the front left was very heavy. So we're going to see super-fast qualifying and a lot of changes for the race because of the degradation so I'm sure there will be a lot of overtaking.
"We didn't really find the ultimate set-up while testing there because it was more about gathering data for the rest of the season. When we got to Silverstone we had absolutely no knowledge so it was more important to find a base to start with."
Bourdais added: "It's a very nice feeling to be back on track at Magny-Cours. I enjoy the track very much, it's varied and there are overtaking opportunities.
"This is the circuit that represented France's standing in motorsport for nearly 20 years when it hosted the French Grand Prix. It's a place where I'd like to do well of course, as will all my fellow countrymen.
"All five of us have a chance to put the French colours on top and there will be high competition between us to reach that target."
Also representing the home nation on track will be Franck Perera, in the Flamengo hotseat following his second position and Super Final appearance at Assen.
Those results, added to Duncan Tappy's performance at Silverstone, have helped the Brazilian club to third position in the league, just four points adrift of FC Basel.
AS Roma's Julien Jousse and Galatasaray's Tristan Gommendy will also be competing on home turf. But they will not be joined by Narain Karthikeyan, driving for Dutch giant PSV Eindhoven. That car will not be present for the French races.
For full details of the weekend's racing, visit the Superleague site here.