It was quiet in the Ferrari garage – first practice was over, second was some way off, and team members were buried deep in their motorhome offices and meeting rooms, planning who-knows-what technical wizardry. For a team supposedly engaged in tearing Formula One asunder, there was very little evidence of turmoil.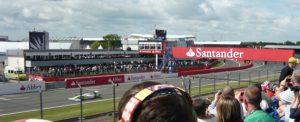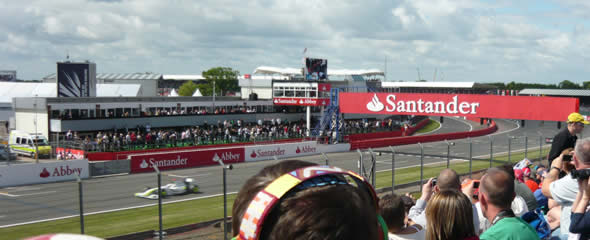 In private moments, some of the engineers, mechanics, scientists and backroom staff working up and down the Silverstone pitlane could be heard admitting that last night's announcement of a breakaway motor racing series was worrying them, making it difficult to concentrate on their work.
But for the most part it was business as usual, with the public areas of the old Northamptonshire circuit thronged with spectators wearing bright new Brawn GP caps and the paddock full of the usual mix of middle-aged freeloaders, impossibly beautiful young hangers-on and a great many nondescript folk quietly doing the real work.
Only the night before, eight of the 10 teams had announced they were leaving Formula One to set up a rival series. Later that day the FIA would counter with a promise of legal action. But for most of Friday the action continued as if no-one had a care in the world.
For the Brits on Pole team, visiting as guests of Ferrari's fuel partners Shell along with a cadre of other bloggers and web journalists, it was an extraordinarily puzzling experience.
Read more about our visit to the Ferrari garage and motorhome here >>
We'd set off for the circuit expecting a phone call at any time telling us to turn back as events had forced the cancellation of our visit. At the very least, we were sure we'd find worried-looking fans, huddles of whispering publicists, frantic journalists and a general air of gloom.
But this was the sporting equivalent of the horror movie where the entire village walks serenely around ignoring the growing pile of bodies and the great big evil-looking monster in the basement. On the odd occasion when the split was mentioned – our minibus driver asked about it on the way to the circuit – the reply was generally a brief, pursed-lipped look of disapproval and a change of subject.
It was difficult to escape the idea that everyone at Silverstone had independently come to the same conclusion – whatever would happen, would happen. They wouldn't be able to affect it, so best just to get on with the weekend as planned.
In this spirit, we watched the Red Bulls clean up in the first session of free practice, visited Shell's paddock laboratory to drink in knowledge about race fuel, toured the Ferrari garage and ate fine tortelloni in the team's hospitality centre, asked questions of some passionate and committed Shell staff, and then went back over the bridge to watch more Red Bullying of the slower cars on track.
We hadn't been planning on doing any celeb-spotting, which was just as well given the slim pickings on offer. We made accidental eye contact with the BBC's Jake Humphrey, who gave a confused nod as if he thought he ought to recognise the strange-looking person in the hat but wasn't sure where from. We observed that Heikki Kovalainen looks considerably less like Beaker the Muppet with short hair, and that Sir Frank Williams is greeted wherever he goes with the reverence usually accorded to the Dalai Lama.
And Simon Gillett still manages to look confidently bullish, even though he must be able to see that a breakaway series with Ferrari, McLaren, Brawn and a Silverstone race will kill stone dead any hope he has of making his Donington Park debenture scheme fly.
But it was clear, squeezing into Shell's track lab and seeing the work done in there over a grand prix weekend, just how difficult a task the breakaway teams will face when setting up their own series. Similarly, it was easy to see the damage that would be done by a dramatic imposition of a stringent budget cap.
The track lab is a small but state-of-the art mobile fuel testing laboratory that forms part of the Ferrari motorhome complex. In it, Shell scientists perform dozens of tests on the the V-Power race fuel the company supplies to the team, checking for minute impurities that could degrade its performance, or could equally trigger an accusation of cheating if spotted by the FIA. Other teams lack this facility, and have to send samples to be tested by the FIA.
It's advantages like this that help give the team its edge over its rivals – all other things, like aerodynamic design, being equal. But would it survive a ruthless assault on Ferrari's overall spending?
Conversely, could a newly-minted breakaway series possible replicate in a matter of months, from scratch, the complicated technical set-up and testing regime it would need to guard against cheating in fuel supply and 1001 other highly technical areas?
Yet these are the inevitable consequences of the courses currently being charted by the two warring sides in the F1 split.
Brits on Pole would like to thank Shell for the invitation to Silverstone and for the facilities offered while there. This is especially so because the company was aware that our reporting is not noted for its sympathy towards Ferrari. We plan to also publish interviews with Shell's technology manager for Ferrari, Lisa Lilley, and its global sponsorship activation manager, Stuart Humm, both of whom are interesting people who said far too much good stuff to squeeze into a story of this length.