The family of Bedfordshire racer, engineer and team boss Joe Tandy, who died last year in a car accident, are to keep his memory alive by founding a racing academy in his name.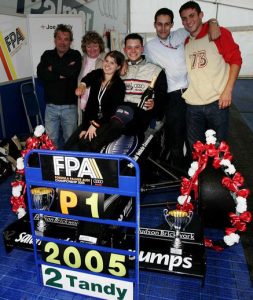 The Joe Tandy Racing Academy will work to assist ambitious, talented young drivers who show the determination to succeed in motorsport. It will operate initially using donations made to the memorial fund set up after the 26-year-old's death.
Tandy, the 2005 Formula Palmer Audi champion and a former world Ministox champion, was running his own team in Formula Ford and British F3 International at the time of his fatal accident in May 2009.
Formerly the chief mechanic for Jonathan Palmer's Palmersport corporate driving operation at nearby Bedford Autodrome, Tandy set up his team after his own driving career stalled due to lack of money following his FPA championship victory.
His brother Nick, who gave the team its first F3 victory at Rockingham a fortnight after his death, said the aim of the academy would be to continue Joe's work in giving up-and-coming young drivers the opportunity to prgress their careers.
He said: "My family wanted to keep the name involved in motorsport – it's what Joe did and what he loved. We wanted to carry on what he was doing in giving youngsters the chance to keep on the motorsport ladder. That's where the idea for the Academy comes from."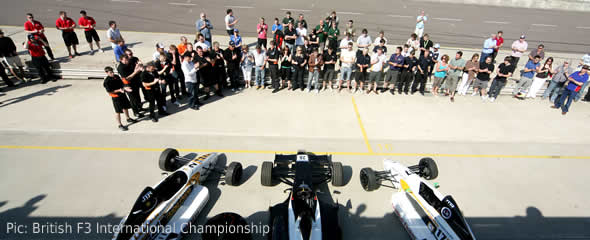 The exact manner in which the academy will operate has yet to be decided, but the general aim is to select young drivers who are in need of a break and work with them to move forward.
Nick said: "Ideally what we'd like to do is select drivers and give them the chance in a test, then choose some to be ambassadors of the academy."
The academy is still in its earliest stages and its founders would welcome support, either in the form of donations or professional expertise.
They can be contacted via the website at joetandyracingacademy.co.uk/ or at the Autosport International show, where Nick Tandy will be competing in David Brabham's celebrity karting challenge and where the academy will be on stand number 7340.