British F3 racer Wayne Boyd says the high-speed end-over-end crash that ended his participation in the Macau Grand Prix won't knock his confidence as a driver and won't stop him testing.
The Ulsterman, a race-winner last year in his first season in the British F3 International Series, had been expecting to make his debut in the Macau race this year but missed out because of the crash in the qualification race.
[youtube:http://www.youtube.com/watch?v=Lqra8uZdrlE]
Despite this he expects to be back in action soon testing for next year, after having previously participated in an October test at Rockingham for Hitech alongside more than a dozen other drivers and several teams.
Speaking from Macau he said: "I'll start testing again for next year soon, maybe next week or so – it won't knock the confidence or anything."
In scenes similar to Dario Franchitti's August 2007 accident at Kentucky Speedway, Boyd hit the wheel of a car ahead of him at 175mph while competing in the qualifying race and was sent nose-first into the sky.
His machine flipped and barrel-rolled, landed upside-down, bounced into the safety barrier and was knocked back onto its wheels again before finally shooting across the track out of control. Fortunately for the 19-year-old it was not hit by any of the following cars.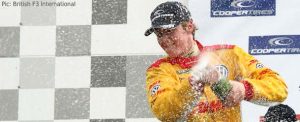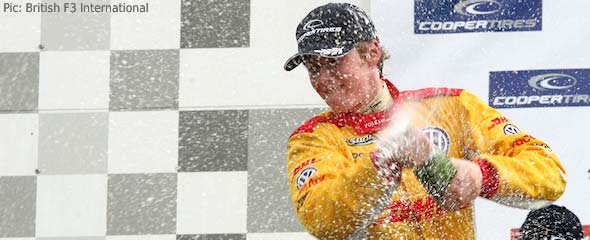 Boyd climbed out unaided once he had come to a halt and was described on the British F3 website as no more than sore – but the impact was plenty enough to rule his car out of the main race around the Asian street circuit.
Interviewed on TV later he said: "I just clipped the back of my team-mate. I got a really big tow off him down the straight and was going for 10th place. I didn't pull out quick enough and clipped his rear wheel. It launched the car into a somersault – I'm lucky to be walking away from it.
"The front of the car went up in the air and I thought it would come back down again but, the speed I was going at, the wind just caught it. I just took my hands off the wheel, closed my eyes and waited for it to land. Watching the video, it's pretty crazy – the height the car went into the air and the shapes it made, it's unbelieveable."