Pippa Mann's search for the funding that will allow her to take her place in the IndyCar Series has ended in success with news that she will join Conquest Racing for the Indianapolis 500.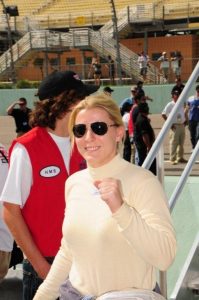 With only 33 spots in the race available to the 42 entrants, she will face a tough challenge to make the starting line-up – but just by suiting up to qualify she will become the first-ever British woman to attempt the race.
And as the driver who claimed pole position in last year's Indy Lights warm up race at the circuit, with a burgeoning reputation for speed on oval circuits, Mann will be hopeful that the centennial running of the race will offer the chance to make a memorable series début.
She said: "There are a lot of entries for the race this year so it's a somewhat interesting time to be a rookie, but my qualifying record on super speedways is good and I'm definitely up for the challenge. For obvious reasons, the Indianapolis Motor Speedway is one of my favourite ovals, so I can't wait to get out there in the #36 car and see what we can achieve."
The Indianapolis-based 27-year-old from Ipswich came out to the US to join Panther Racing's Indy Lights team with the aim of helping it improve its road course performance, but instead quickly proved to have a natural talent for oval racing.
Last season with Sam Schmidt Motorsports she earned three pole positions and four top-five finishes including a dominant win at Kentucky on her way to fifth in the driver's championship.
Since then she has worked to find the funding for an oval campaign in the main IndyCar Series, a test with Conquest leading to the understanding that a seat was waiting for her alongside Sebastian Saavedra if she could find the backing.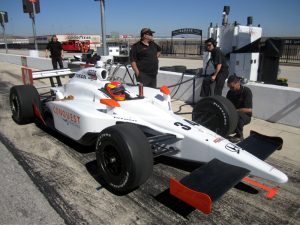 She said: "Having the chance to compete in the Indy 500 is something that we have been working extremely hard to bring to fruition over the winter.
"I tested with Conquest Racing earlier this year and, given how well that test went, we have since been working tirelessly to put this deal together.
"The past few months have been a roller-coaster ride for me, and I'm just thrilled that we're now able to tie things up."
Conquest Racing team owner Eric Bachelart added: "I am delighted to confirm Pippa alongside Sebastian for the Centennial edition of the Indy 500.
"Pippa is a natural on ovals and we could judge how good she is when we tested her about six weeks ago in Texas. She has been part of the team since then and we are all looking forward to working with her at the Speedway this year."