Dan Wheldon has signed to drive with Panther Racing again in 2010, despite a string of disappointing results this season that reportedly prompted driver and team to each look for other options.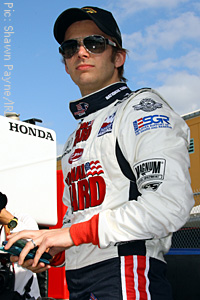 A second-place finish in the Indianapolis 500 was the sole high-point in a year that failed to live up to the optimism of the pre-season when former series champion Wheldon re-joined the team at which he started his career.
After a strong start to the year results at the oval circuits where Panther is usually strong began to fade, while the road and street courses where the team knew it would face a challenge produced weaker than hoped-for performances.
Announcing the decision to confirm Wheldon for next year, team boss John Barnes said: "What I can tell you is that we're going to be fighting tooth and nail to improve. We've got a group here that we really like, and I've made clear in the last two weeks what my expectations are for our team and driver."
Panther's struggles had prompted a rash of reports during the season suggesting neither team nor driver were happy with the relationship – but with Michael Andretti's four-car team likely to contract and nothing available at Penske or Ganassi, Wheldon may well have decided that Panther remains his best option. Similarly, Barnes would be hard pressed to pick up a better driver than Wheldon on the free agent market.
Jeff Iannucci, of the My Name is IRL blog, characterised the deal as being "not unlike an unsatisfied married couple who both went out to separate bars, surveyed the options available, then went home to tell their spouses how much they love them".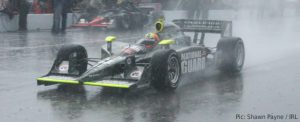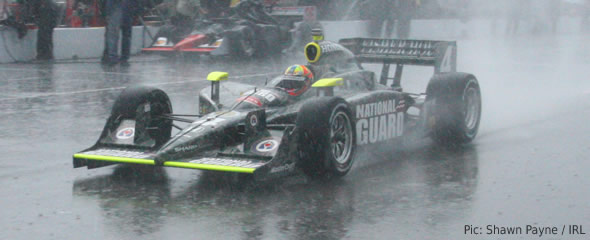 But Wheldon said: "I'm excited for next season, honestly. Any time I'm out of a race car for too long I get restless. But I feel like we made some progress towards the end of the season after some struggles that show we're heading in the right direction.
"My goals [next year] are to win races. Obviously we haven't achieved everything we wanted for the season, so for next year I'd like to build on the momentum that we've created this year and make it a winning season."