Dario Franchitti's strong return to IndyCars from NASCAR continued with a pole position for the Bombardier Learjet 550 at the Texas Motor Speedway, ahead of championship rivals Ryan Briscoe and Scott Dixon.
The Scotsman, who set a four-lap average speed of 214.513mph, said: "To win the pole at Texas says a lot about the Target guys and the job they do building the car. The regulations are so tight now that it's all about the details. The cars are so similar.
"It's all about how the guys build the car and the changes they make. The team makes a great car and it's my job in qualifying is not to screw it up. If the car is fast enough, you're looking good. Tomorrow is going to be interesting. It's a tough, long and demanding race."
Qualifying behind the three championship leaders in fourth place was Helio Castroneves, while Danica Patrick maintained her title challenge by setting the fifth-best speed.
Dan Wheldon qualified seventh, saying: "When you look at qualifying, we did the same time that we did on our own earlier in the day in practice. We're still not quite where we need to be, but we're looking for areas where we can improve. You can see where the big teams were able to make a big jump from what they ran in practice, and over time we'll figure those things out.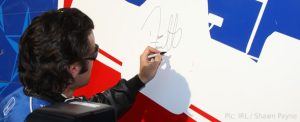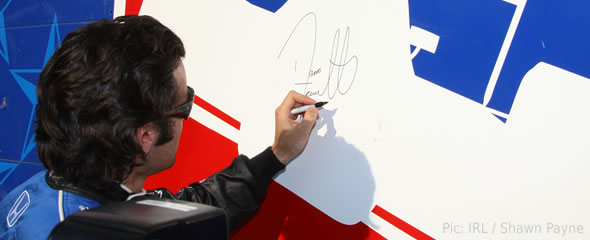 "The National Guard Panther Racing car is certainly good for the race, we've rolled off the truck here very competitive, and that's what we need to do. We still don't have our first win of the season and we're trying desperately for that. This is going to be a very, very competitive race, and we're in pretty reasonable shape."
Fellow Englishman Justin Wilson qualified 17th in the 24-car field for Dale Coyne Racing, while Mike Conway split his two Dreyer & Reinbold team-mates in 19th, behind Tomas Scheckter and ahead of Milka Duno.