Those present at last week's Formula One testing saw an unaccustomed sight – the reborn Honda team topping the timesheets on two successive days.
It was an amazing sight for fans more used to seeing the squad's driver duo processing round at the rear of the field, dodging out of the way of faster cars as they did so, or parked at the side of the track belching black smoke.
The success of both Jenson Button and Rubens Barrichello in their brand-new Brawn GP machine will also be surprising to the many people who thought the careers of both men had finished at the end of the 2008 season.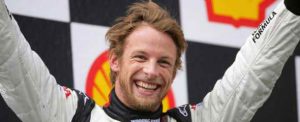 Once Honda closed, Button's last desperate hope was supposed to be Red Bull's junior team Toro Rosso – and his 2009 season was all-but written off as soon as last year's driver, Sebastien Bourdais, was confirmed.
Commentators were equally sure that Rubens Barrichello, now the most experienced man ever to take the wheel of a Formula One car, would be traded in for the newer model of countryman Bruno Senna.
Yet both have survived to race another day.
Barrichello has plenty of praise for the new car, telling The Times that he was expecting it to be "the surprise of the year".
He said: "I believe in myself and Jenson being top of the list among the drivers – although I can see plenty of good drivers in Formula One.
"Right now, all I say would (only) mean that I would put myself under pressure for the first races.
"All I can confirm is that it is a good car, a good engine, a good group and I think we will be the surprise of the year."
Button was also cautious, contenting himself by telling journalists after the successful test: "This is fun but we have a long way to go and we still don't know where we stand."
In a recent interview with Autosport, Brawn was fulsome about his driver combination: "We are very fortunate to have two experienced drivers in Jenson Button and Rubens Barrichello. They will enable us to hit the ground running.
"After four years as teammates, their experience with our team in Brackley, our systems and our engineers, will prove a real asset.
"Jenson and Rubens have always had a great relationship and we expect to see them pushing each other hard over the season to get the best performance from the car and drive forward its development.
"Both drivers are extremely motivated having trained hard over the winter to ensure that they were in the best possible physical condition."
But, despite praise from his boss, the on-track success seemingly coming Brawn GP's way, and talk of the new team challenging the front runners in its very first season, the British driver has been forced to pay a stiff price to resurrect his career.
Kevin Eason of The Times recently wrote a piece suggesting the quest for Formula One glory is about to cost Button more than any driver in the history of the sport.
The reason? Eason claims that Button's not-inconsiderable personal bank balance will be partially subsidising the team through its first year – and perhaps longer.
He also writes that, in order to show solidarity with the staff at Brackley, Button has agreed to give up half his salary plus bonuses – which could amount to as much as £5 million a year.
He says: "It [has become] clear… that Button was willing to give up at least £15 million over the next three years simply to get the opportunity to drive a car put on the grid by Ross Brawn, regarded as Formula One's finest technical director."
Button is also due to pay his own costs plus those of his staff including a physiotherapist and personal assistant, as well as the air fares and hotel bills of his father John.
He also ties in the costs of Button's earlier contract wranglings with Williams and BAR to suggest that this is not the first time in the driver's career that he has taken a significant financial hit – once that's factored in, the suggestion is that by the time his career is over he'll have sacrificed some £24m to go racing.
Of course, Button is in no danger of being left destitute – even with only one victory under his belt he's still earned more than enough to ensure he won't be reduced to Primark shirts and Tesco value baked beans.
But it's a serious percentage of his projected career earnings, and it demonstrates powerfully that a driver who was criticised early in his career for being too laid back is now deadly serious about competing.
Happily, it seems that Ross Brawn has given him a car that represents value for money. Another season like the last two, and anyone might question whether the game was worth the cost.
The new Brawn GP car might be as good as it looked in testing, or it might have flattered to deceive in a search for sponsors. It might be rapidly overtaken in development – or it might, just might, put Jenson Button or Rubens Barrichello back on the top step of the podium.
But whatever happens, Button will be on the grid at Melbourne. And surrendering 50 per cent of an income that he might not otherwise have had the chance to earn must seem like a very small price to pay.