The F1 hopefuls in the GP2 feeder series must wait until May to launch their campaigns for this season. But, over in the States, their counterparts in the Firestone Indy Lights championship have already begun their bids to prove themselves worthy of the top-flight IndyCar Series and the Indianapolis 500.
Among the front-runners will be Martin Plowman, a young British driver with the opportunity to follow in the footsteps of IndyCar stars like Dario Franchitti and Dan Wheldon. His prospects didn't always quite look so bright, however, as he told Brits On Pole during the run-in to the season opener last weekend. He explains how hard work and commitment have turned his career around.
– – – – –
Two years ago, things were looking bleak for Martin Plowman. Cast adrift from the Toyota Driver Development Programme and with very limited options for the 2008 season, he feared his career was losing momentum.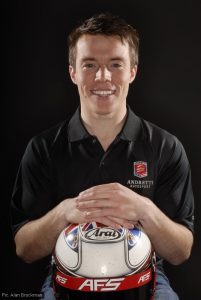 A late deal to run in the F3 Euro Series, scrambled together through Volkswagen's junior programme, did little to help. Trying to lift a new team of talented but inexperienced personnel was not the recipe for good results.
"I was effectively the lead driver, but it was my first year in the series," he told BritsOnPole.com. "Obviously our season didn't progress as we hoped it would – it was, for want of a better word, disastrous."
Not so these days, where the popular 22-year-old from Burton upon Trent is rapidly becoming a fixture on the American open-wheel circuit.
Newly-signed to the defending champion Andretti team in the Firestone Indy Lights series after a promising opening year with the Panther Racing squad, he has been chosen by the parent IndyCar series as one of its promotional pace car drivers. This makes him one of its public faces for sponsors and at live events.
He's even – somewhat to his surprise – found himself dating a beauty queen.
All in all, it's safe to say that Plowman is not among the dwindling band of European drivers who share the view that racing in America is a last resort, only to be contemplated when all hope of Formula One is gone.
Always an option
He said: "In my case, it was always an option for me. I was in Alex Zanardi's junior kart team when I was about 15, and obviously he was a huge promoter of racing in the US. He always said when the time was right let him know."
In fact, when the moment arrived to give the veteran ex-CART champion a call and see what doors might be opened, the advice given was to hold on for a while: "He told me with the disruption of the split between the IRL and Champ Car and the merger it was best to leave it one year and let it settle down."
A year later, with the two rival championships now integrated, it was time to move. The crucial contact came from a mutual friend of Plowman and British driver Dan Wheldon, who was then on the verge of joining Panther Racing's IndyCar team.
Plowman said: "At the time he was still with Ganassi and considering his move to Panther. He said 'there's an opportunity to test for Panther' and they invited me to Sebring testing at the end of '08.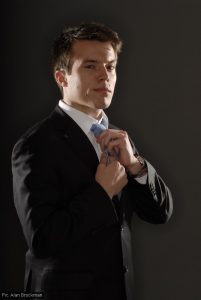 "The test went really well and we decided to go for it whole-heartedly – I wasn't just going to stick my toe in the water."
Panther were known as specialists in racing on ovals, with an acknowledged blind spot over how best to set up a car for racing on the road and street courses that are increasingly shouldering the ovals out of the IndyCar and Indy Lights schedules.
By recruiting Plowman and fellow Brit Pippa Mann to their Lights team, Panther hoped for valuable information on how to improve in that area. In return, they would teach their new recruits how to tackle the alien environment of oval racing.
This was an aspect of the move to North America that had concerned Plowman: "Ever since I stepped off the plane in Chicago, the only thing that made me sceptical was an oval race. We don't have them in Europe and I wanted to see one."
He picked a good one for his first experience – the 2008 IndyCar season finale in which Helio Castroneves needed to win and also gain the bonus points for leading the most laps if he was to have a chance of overhauling Scott Dixon for the championship.
Despite starting last, he achieved his goal – but he also needed Dixon to finish worse than eighth and the New Zealander raced him side-by-side at over 200mph for lap after lap, declining to play safe and instead fighting for the win.
Castroneves won the race, Dixon the championship, and the watching Plowman was an instant convert: "The first time they went three-wide I thought: 'Heck yeah, I want to do that'. And after that, things seemed to move along very quickly.
"We signed about two weeks later and went into winter testing. The first thing we had to do was get me up to speed on an oval. I'd been watching videos, but going into an oval for the first time – my jaw was just dropping and I was thinking 'what am I doing here?'
"By lap nine I was thinking 'this is it – I'm going to do it flat out or I'm going home'. The sheer adrenaline rush of being flat out on an oval for the first time is something you can never replicate."
Radically different
Now, with a year's experience under his belt, he's used to the radically different approach to racing an oval requires, and the versatility needed to compete across a season made up of short, fast ovals, longer more gruelling ovals, smooth European-style road courses, and bumpy temporary street or airport courses.
He said: "For ovals, everything I knew about road course driving I had to forget. That's what I love about racing in America – the different disciplines. To be a champion you have to be good at all of them. The champion of a series is someone who truly deserves it."
Unfortunately for Plowman and Mann, there was no sniff of the championship during the 2009 season. Although the team made it through the year in a series where car count almost halved between the first and last races, there was little else to celebrate and Panther closed its Lights program at the end of the year.
Despite this, after a rocky start to the year, Plowman found some satisfaction in the team's later improvement: "For me the biggest high point was being able to help the team get back to competing for the top five on road courses.
"I truly enjoyed the racing aspect of it – the last race of the year was my favourite, we started at the back and worked our way up to seventh. Also qualifying in the top six at Long Beach, where we were fighting for the pole for most of the time.
"Obviously, in every season there's always low points too. The thing I look back on and wish I'd done differently was to be patient. I went into the first couple of races expecting to win and win at all costs and we didn't quite have the package to do that.
"I made mistakes, and those are the things that I really regret doing. Those were driver errors and they're things that I need to take away from a weekend and not do again. Over the season, I feel I calmed down as a driver and started to get results with the team, and we started to improve the set-up."
He also caught the eye of other teams. AFS Racing/Andretti Autosport, which fielded the 2009 champion and third-placed Indy Lights drivers JR Hildebrand and Sebastian Saavedra, swooped to sign Plowman before the off-season had even begun.
"We had several opportunities to race in the IndyCar Series this year but I believed I had to get a strong year in Indy Lights first. Since leaving karting – that was great, but ever since then and since leaving Toyota my career's seemed to lose momentum.
"We came to America with Panther, a decent team, and I wasn't 20th any more, I was competing for the top five. And then the chance came to join Andretti. Based on having a year's extra experience and with arguably one of the best teams I should be a front-runner – but it's still down to me to make it happen.
"The pressure's on me and there's no greater pressure than the pressure I put on myself. The team is giving me a car that's capable of winning. After that I just hope I'll give my best and it's in God's hands. I feel I've prepared as hard as I can. It's down to fate – what will be, will be."
Torrential rainstorm
In the first race of the season, held last weekend at St Petersburg, what fate sent was a torrential rainstorm that saw the field scurrying into pit road after six laps to fit rain tyres and sit out the worst of the weather.
Plowman had set the fastest time in practice, but was obstructed by Saavedra's spinning car before the rain break and was hampered after it because his team had not been able to convert the rear of his car to a wet-weather set-up before racing resumed.
With four correct tyres and a wet set-up at the front, but a dry set-up at the rear, he was able to hold sixth place but could not progress further. "I was hanging on to the rear once the tyres lost their edge – I needed flotation devices at the end," he wrote later on Twitter.
He's hoping for better fortune in later races as he pursues his ambitions: "This year, to win the Firestone Indy Lights championship, and to establish myself as a long-term IndyCar driver. Ultimately, to have a long and successful career and win as many championships and 500 rings as possible."
That ambition hints at one of the most memorable experiences of last year – the Month of May and the Indianapolis 500, where the Lights drivers compete in a warm-up event. The main race is something he's greatly looking forward to taking part in when the time is right.
But why is it so special?
"It's an unbelievable experience," he said. "I've been in racing for 14 years and I can't describe what it's like at the 500. Imagine being at Manchester United, Old Trafford, the Stretford End – 90,000 people silent but waiting. That energy. Then multiply it by four. You can feel the energy of 400,000 people breathing down your neck. You walk down the straight – and it's much narrower than it looks – and you feel them, 400,000 people waiting for the start."
And the attraction goes beyond just race day itself.
"It's crazy how passionate the people of Indianapolis are about the 500," he said. "The very mention of it, you see people's faces light up. 'I was there in 1950-whatever…' and they're rattling off all this history. It means a lot to them and it's really cool to know that one day hopefully I'll be part of that history.
"I'm working on the sponsorship to drive there next year, we have a lot of balls in the air at the moment. I'm very optimistic that we'll be there next year but first and foremost I've got to make a success of this season so I can graduate to it."
American adventure
Clearly committed to his American adventure and determined to approach it as professionally as possible, Plowman intended to avoid anything that might distract him from his career goals. It was a plan that lasted until the Mid-Ohio race in 2009, a birthday party at a camp site, and a girl named Nicole.
They got chatting, first at the party and then on Facebook, and it wasn't until later that he discovered she was the reigning Miss Indiana, Nicole Pollard, who had been invited along by a PR contact after an appearance at a local hospital.
"At the time I didn't know who she was," he reflected, admitting that if he'd realised she took part in beauty pageants – a notoriously stand-offish occupation – he probably wouldn't have spoken to her. But by the time he found out, he already knew enough to see past that image.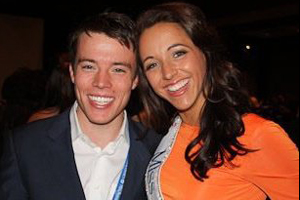 Far from distracting him from his ambitions, it turned out the music tutor, pianist and singer was as professionally-driven as him. The pair have formed a formidable team, she supporting him at races and in promotional work, while he travelled to Las Vegas with her as she made the last 15 in the Miss America contest.
He said: "I was very cautious, but we've got lots of things in common and we clicked very well. She's been a huge support for me.
"Las Vegas was a really cool experience – I never thought I'd get into that situation. It was really nice to see a whole new world and I've made a lot of friends as a result of that."
But the glittery world of beauty pageants was not allowed to distract him from the serious business of racing for long. Having experienced what it feels like to know a career might be slipping away, Plowman is determined not to be in that position again.
And his advice to up-and-coming drivers is to understand the need to work as hard off-track as on.
"We're in the entertainment business and we've got to give something back. Nobody's going to sign a blank cheque to let you go out and have fun. The sooner you know that, the sooner you've got a chance to go out there and make it happen.
"You've got to get out there to corporate events, social get-togethers. You never know when you're going to get that chance meeting with someone who's going to be able to become a partner.
"The one thing you've got to do in these times, you've got to work harder than you've ever imagined in your life. Good things come to people who work harder."