"The company is still entirely within my control and that is not going to change," said Sir Frank Williams after announcing the sale of a shareholding in his Formula One team to Austrian investment specialist and occasional race driver Toto Wolff.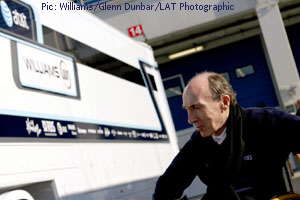 Sir Frank and business partner Patrick Head are not known to have previously sold any shares in the company they founded in 1977, but he was quick to squash any suggestion that the new deal represented a management change – or an attempt to inject funds into the team.
Instead, he presented it as an opportunity for the duo to realise some of the value of the company they had built.
He said: "Nothing changes. I will continue with my role. I have a keen interest in the team's sponsorships and I work on that with my people on the commercial side of the business. Patrick and I are here every day and we will continue to be so.
"I have no desire at this time in my life to want to stop work. The sale is entirely for private motives. Patrick and I have never taken a penny out of the business in four decades and it's time I paid a few bills."
He did, however, hint that he was thinking ahead to his eventual retirement: "I'm not getting any younger, I'm 67. I have no intention of losing control of this company or ceasing any of my Formula One activities, but I would prefer to be prepared for when Patrick and I are not here and not to leave it until the last minute.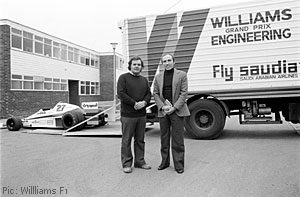 "This situation means that the future of this company is assured for our partners and our workforce, who are all very loyal."
Mr Wolff – real first name Christian, but known as Toto – is a 37-year-old businessman, financial manager and professional investor with a string of successful companies to his name.
He told Autosport that his investment was a strategic decision based on the shift in F1 away from manufacturers and towards independent teams.
"With recent pull-outs of manufacturers from F1 the value of privateer teams will increase. Overall, I expect the value of F1 to rise again. Therefore this is a commercial decision," he said.
A motor sport enthusiast, he set up a driver management company with F1 champion Mika Häkkinen in 2002. He first raced in Austrian Formula Ford in 2002 and was runner-up in the Austrian Rally Championship four years later.
He also won the Dubai 24 Hours, is the current Nordschleife circuit record holder, and is involved in DTM as an investor in the Mercedes subsidiary HWA – as well as being engaged to Scottish competitior Susie Stoddard.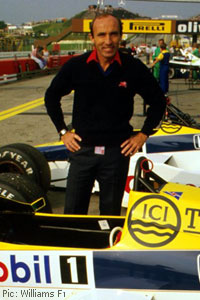 Nevertheless, his involvement is expected to be purely commercial and not sporting: "No, that's not foreseen," said Sir Frank, adding: "If he has an interesting opinion, he will certainly be listened to, of course."
He said: "Toto is a very shrewd business man. He has created and owned several businesses and sold them on for a profit. What is most impressive is how young he is. He is a very clever man. He will turn up for the occasional board meeting. He will come to as many as he wants, but he has no set plans."
The exact shareholding sold to Mr Wolff has not been disclosed, but it is more than 10 per cent and less than 49. The balance of shares between the two original founders remains unchanged: "The shareholding between Patrick and I is in a certain ratio and the sale reflects that," said Sir Frank.
"I can not stress enough that Toto is a minority shareholder and that the company is still entirely within my control and that is not going to change. Formula One is my life, I love what I do and I don't want to change that so long as I am mentally and physically healthy to do so, but we all welcome the contribution of experience, success and vitality I am sure he will bring to Williams."