They're the people you don't usually see – the scientists and engineers whose expertise and hard work behind the scenes make reality out of Formula One's proud boast to represent the cutting edge of motorsport.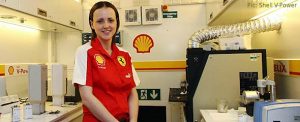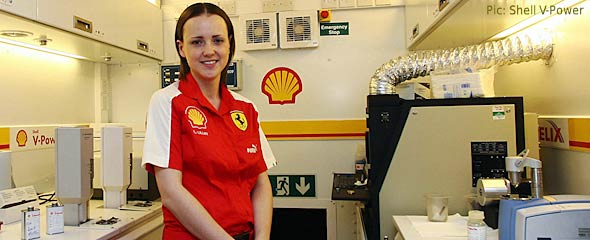 Without them F1 would be considerably the poorer as a spectacle, but compared with the high profile drivers, team owners and administrative power-brokers their faces and voices go unnoticed by the fans.
When Shell offered the Brits on Pole team a tour of its part of the Ferrari F1 operation at the British Grand Prix, we saw it as an opportunity to go some way towards rectifying that imbalance.
And so we bring you, in their own words, three Brits in pole position in their industry: Shell's technology manager for its Ferrari partnership, Lisa Lilley, who is also an ambassador and advocate for women in engineering, sponsorship and branding expert Stuart Humm, and fuel analyst Mark Farley.
On this page you can hear them talk about what happens in a F1 garage during a pitstop, how teams cope with the demands of FIA scrutineering, how the fuel in a racing car compares to the fuel in yours and dozens of other fascinating facts.
And just for good measure there are also a couple of gratuitous audio files of F1 cars screaming around Silverstone. Because we couldn't resist it.
Go behind the scenes with Shell and Ferrari during the British Grand Prix here.