Drayson Racing has announced that its next venture will be the pursuit of zero-emission electric racing with an entry in the newly-launched EVCUP series this summer.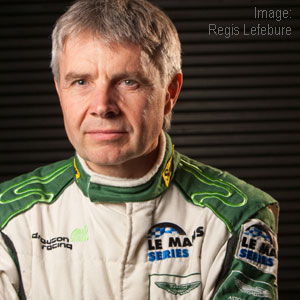 The team, launched by science entrepreneur and former UK Minister of Science Lord Paul Drayson, has already proved its racing credentials in two years of international Le Mans Series competition in the USA, Europe and Asia.
Concentrating on developing and testing biofuels, it started in the GT2 class before stepping straight up to LMP1. When, earlier this year, Le Mans Series entry lists were released that contained no mention of the team, it caused many sportscar fans to wonder what its next move might be.
Last week Drayson Racing, in its first announcement of 2011, revealed that it will be entering a Westfield iRACER in the Sports EV (electric vehicle) series of the EVCUP, the world's first circuit race series exclusively featuring zero-emission electric vehicles. Check out its website here.
With a peak power of 260bhp and 660Nm of maximum torque per wheel, the team says that the Westfield iRACER is sure to keep even the most accomplished race drivers focused at every straight and corner.
It adds that Lord Drayson's experience as a science entrepreneur, Government Minister, FIA panel member on future energy technologies, MIA Honorary President and successful race driver and team owner makes him perfectly placed to work closely with EVCUP in demonstrating the performance of electric vehicles and progressing the development and growth of zero-emission racing.
Lord Drayson said: "Drayson Racing have paved the way in green racing over the past four years with second generation biofuels and we have been looking at electric vehicle technologies for a while, waiting for the technology to mature and for the right time to enter this exciting new field.
"The team at EVCUP have taken a bold step forward to create the world's first electric racing series. As one of the world's leading green motorsport teams, we want to be a part of it and we want to win it!"
EVCUP Race Director Grahame Butterworth added: "Lord Drayson has the foresight, experience and ability to help drive these cars forward in a realistic but also very exciting way. He will be a great competitor and also a strong voice in developing the next era of high performance electric race cars. We look forward to working closely with his team."
The EVCUP series gets under way in August with four events in the UK before travelling to Spain, Portugal and the USA. MSVR will be the UK organising club for the events which will feature races for THINK city cars, Westfield iRACER sports cars and a prototype class for any electric car based on a timed lap format.
Check out Drayson Racing's 2010 season review here.