One of the worst things about running a site like Brits on Pole is all the drivers you don't hear about but we do – the talented youngsters without family backing or sympathetic local businesses who are sitting on the sidelines or moving on to more conventional jobs because the money just isn't there for them to race.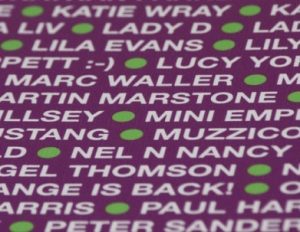 This is one of the major reasons why we decided to become a small business sponsor of Milton Keynes-based tintop outfit YourRacingCar.com.
We might not be able to come up with half a million quid or so to put our two top picks for most deserving racer through a season of Formula Two each. And, believe us, that is the kind of dosh it takes and we know exactly who would be in line if we had it.
But we can do a little bit to get Colchester's Fulvio Mussi up and running in the Elf Renault Clio Cup this season, after his successful campaign to fourth place in last year's Ginetta G50 Cup.
It works out at about one tyre's worth. And that, small contribution though it undoubtedly is, makes us feel good.
The fact is that, until Sunday evening, you can do the same. Not as a small business sponsor but as an individual. Fan-funded enterprise YourRacingCar.com is putting the final pieces of what team manager Hannah James describes as an elaborate jigsaw together for their "asphalt" (boom boom!) on the Clio Cup.
She also tells us that they are feeling "brain burn" when it comes to the logistics of getting hundreds of logos and fan pictures on the compact French city car.
When we asked how she was getting on, she said: "I'm pretty sure that this is one of the reasons other teams are put off embarking on something like YRC, it's really tricky".
With just three days left for new YRC members to join and upload a picture and message onto the team website, Hannah and Fulvio are anticipating some long days piecing everything together next week.
"We wanted to make it really simple for YRC members to have whatever they want on the race car which means it's easy to upload anything but a bit of a slog to sort out at our end.
"It's definitely worth it in the long run. When people come into the garage to find their name and picture for the first time it's like a real life game of Where's Wally."
When asked if they've ever refused an image Hannah said: "Put it this way, you do wonder about some people when you look through the images that they choose. But most have a really good story attached to them and it's great to hear those".
And the weirdest pictures? "Last season we had everything from Chuck Norris to charity logos on the car. The strangest thing was probably a picture of one member's girlfriend's tattoo."
All YRC members signed up by Sunday March 21 will see their message and picture on the race car for the whole season of the British Touring Car Championship support series.
They will also enjoy a package of benefits which includes discounted Thruxton tickets, a £25 track day voucher, a team cap and VIP garage pass and plenty more besides.
Hannah reckons the £25 year-long membership fee is a great investment and a fun way to support a young race outfit. So, what are you waiting for?
To join YRC visit YourRacingCar.com and press the big red start button for lift-off.