Liverpool FC is to defend its Superleague Formula championship with a British driver at the wheel – in the shape of Jersey-born Formula Renault 3.5 graduate James Walker.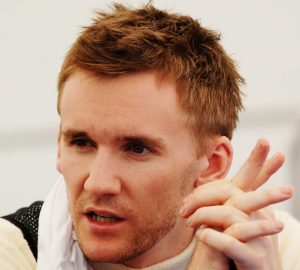 He will be stepping into the shoes of reigning champion Adrian Valles, the Spanish driver who dominated the 2009 season for the Merseyside club – despite a strong challenge from Craig Dolby in the Tottenham Hotspur car.
Walker, 25, has spent the last three seasons competing in Formula Renault 3.5, driving for Fortec and P1 Motorsport, with whom he finished fifth last year.
During that time Walker also drove in four Superleague races for Rangers FC and Borussia Dortmund, notching up a victory for the latter at Jerez in 2008.
Walker said of his upcoming season: "It's going to be great. Over the winter I've had a strange period of not knowing what I'm doing so to find out I'll be racing for Liverpool in Superleague Formula is fantastic.
"Having done two races before I've already got a feel of what it's all about and the thought of doing a whole season now – and aiming for the championship – is going to be an honour and really exciting.
"With the prize fund that's up for grabs this year, which has been a big attraction, I'm only interested in winning after challenging for the Formula Renault 3.5 crown last year.
"The only realistic aim is to try to win the title and I think we've got a very good chance of doing just that while hopefully winning a lot of races along the way".
Walker said that he is honoured to be racing for Liverpool: "The thought of representing a prestigious club like Liverpool, one of the biggest teams in Europe and having the link between English club and driver, has got fantastic foundations already for being successful.
"As a local driver, trying to get the fans behind me is going to be a lot easier so hopefully we can have as good a season as they had in 2009".
Writing on his own website, he spoke of some of the challenges a driver in his position faces in making the jump from the junior formulas to contemplating racing in GP2 and even F1.
He said: "F1 is still my goal so it was important for me to stay focused on single-seater racing. I've had many good offers to move into GT and endurance racing and also to make the move to America but the move to Superleague Formula feels right.
"GP2 would have been the next step but, as everyone knows, coming up with the money to compete there is extremely difficult. The F1 dream is still very much still alive and I came very close to securing a third driver role in F1 for 2010.
"I'm looking forward to getting stuck in now in Superleague Formula. Having spent a couple of days with the team I can see how committed they are about making sure we have what we need to win. Winning is all we are interested in."
Liverpool start their title defence at home on April 3 when Superleague Formula travels to Silverstone for its opening fixture of 2010.