Liverpool FC driver Adrian Valles has been hard at work promoting the latest Superleague Formula fixture – by putting his car through its paces on the streets of Estoril.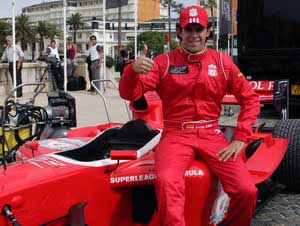 Organisers have announced free tickets for the remaining three events of the series' first ever season – which suggests that a little promotional activity might go a long way at the moment.
The vivid red Liverpool car was first showcased in the grounds of Casino Estoril, which is Europe's biggest casino.
And, as anyone who has heard the noise of a 750hp, V12 engine being revved up close will confirm, it probably drew crowds from quite a wide radius.
Valles, who is more usually to be found driving for BCN Competicion in the GP2 series, then ran it along the Avenida Marginal which links Estoril with nearby Cascais. He said afterwards: "It was a great experience.
"Driving the Superleague Formula car in the street is completely different from what I am used to.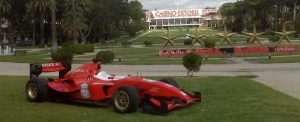 "I had a lane just for me, and I drove around 200 km per hour, which was a surprise for everyone else. I saw people opening their car windows just to have a better look and to cheer me on.
"I hope this made them curious enough to go to Estoril Circuit during the weekend to see the race, because this was just a small appetiser."