Pippa Mann's gamble of basing herself in Indianapolis over the winter has paid off after she landed herself one of the plum seats for next year's Indy Lights campaign.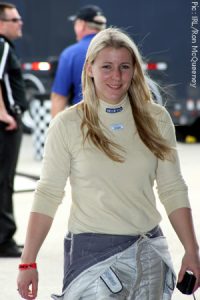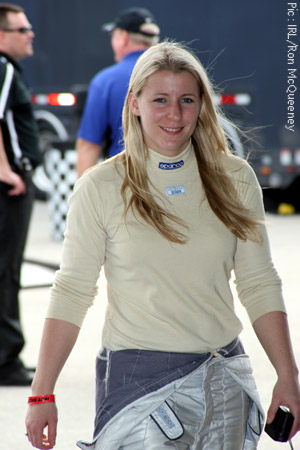 The 26-year-old Suffolk racer was left without a drive after former team Panther shut down its programme in the series at the end of last season, but chose to stay in the US in the hopes of finding another.
And this week it was announced that she had been signed by Sam Schmidt Motorsports, the team with which fellow Brits Jay Howard and Alex Lloyd won the title in 2006 and 2007.
Mann said she was excited by the opportunity: "Sam contacted me after the last race in 2009 through my management team and let me know he would like me to test for his team."
That contact led to several testing sessions during which Schmidt, who had already stated an admiration for Mann's disciplined and technical approach, assessed her driving on both ovals and road courses.
He said: "The team is quite pleased with what we've seen in Pippa during initial tests this off-season. Her pace and consistency has been good, and we're confident that we can provide her with the tools that she needs to move up into the front part of the grid in the 2010 season."
Mann said: "For me, going into a long winter with no definite plans for 2010, this was a great opportunity to run with one of the top teams in Firestone Indy Lights.
"I had a tough rookie year in 2009, and my goal for the coming season is to bounce back from that and show what I've learned over the last 12 months or so. With their vast experience and history of running championship-winning cars, Sam Schmidt Motorsports is a perfect environment for me to accomplish that goal."
Schmidt, a former driver who set up his team after a testing accident left him quadriplegic and wheelchair-bound, is one of the most respected figures in the Indy Lights paddock. As well as the team Mann will drive for, he usually fields a car in the Indianapolis 500 – Alex Lloyd was his driver in 2009 – and also set up the Sam Schmidt Paralysis Foundation.