The opportunities for young drivers to develop their careers in America are far greater than those offered in Europe, according to reigning Star Mazda champion Adam Christodoulou.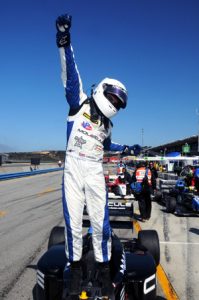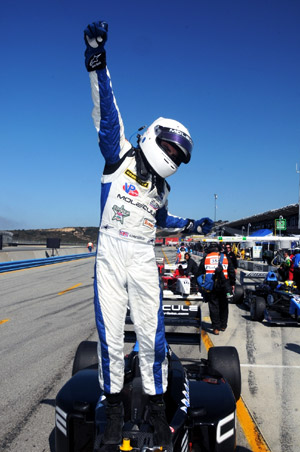 The 20-year-old from Lichfield in the West Midlands is a two-time McLaren Autosport BRDC Award nominee and won the 2008 Formula Renault UK title, but crossed the the Atlantic to compete in the US because of the prohibitive cost of racing closer to home.
Helping to launch a new prize package for the Star Mazda Championship, he said: "The opportunities that arise from being part of the Star Mazda Championship, the Road to Indy and the MAZDASPEED Ladder are much greater than anything that exists in Europe.
"These programmes have provided a huge boost to my career and I would recommend them to any driver who is serious about advancing their ambitions in open-wheel racing."
His prize for winning in 2009 was a fully-funded drive in this year's Atlantic Championship, and he has already tested with Team Stargate Worlds in preparation for the season.
But, with the Atlantics looking increasingly isolated from the mainstream of American open wheel racing, Star Mazda has linked up with the Indy Racing League to form part of its development programme. As a result, future winners will instead win a test in the IRL support series Indy Lights.
Although the new prize package – which also includes $100,000 in cash and a scholarship from the MAZDASPEED Motorsports Driver Development Ladder – does not start until next season, Christodoulou has still been awarded an Indy Lights test.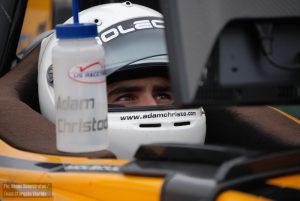 Having last year run laps with Sam Schmidt Motorsports and Bryan Herta Autosport – teams that will this year run Britons Pippa Mann and Stefan Wilson – Christodoulou now has a chance to impress Andersen Racing.
Team boss Dan Andersen said: "So many Star Mazda drivers in recent years have successfully transitioned into Indy Lights, and now with the support of [sponsor] Performance Friction Company, more drivers can sample the next step properly. We look forward to testing Adam in the next few weeks."
Christodoulou added: "I've already had a taste of testing the Indy lights car towards the end of last year, but it's a great car to drive and I'm eager to get behind the wheel again.
"I've been in quite a variety of cars recently and each car I get in adds to my racing knowledge, and to the level of experience I can bring to my next team."