Rubens Barrichello reversed Brawn GP's sliding fortunes at Valencia by taking his first Formula One win since 2004 – with a little help from a botched McLaren pitstop that cost Lewis Hamilton the lead, and perhaps the victory.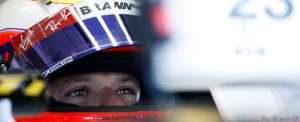 The McLaren driver led away from pole, with team-mate Heikki Kovalainen slightly slower in a car with fewer upgrades and backing up Barrichello, Kimi Raikkonen, Sebastian Vettel and Nico Rosberg as he dropped away from Hamilton.
Further back, championship leader Jenson Button had lost places after being forced to abort an attempted pass on Vettel at the start, and was battling with his main rival Mark Webber on the fringes of the points.
Both McLarens carried less fuel than Barrichello and when they pitted he turned in a series of blistering laps in clear air, gaining enough ground to emerge from his eventual stop ahead of Kovalainen and within striking distance of Hamilton.
Meanwhile Red Bull's race was unravelling, Vettel being forced to make two pitstops in short order after problems with his fuel rig on the first. That dropped him to 16th, and he retired shortly afterwards with his second engine failure of the weekend.
His team-mate Webber looked well-set to stay a place ahead of Button until the pair took their second pitstops on laps 43 and 44 – the Australian stayed out longer but still managed to drop from seventh to ninth, out of the points and behind both Button and BMW's Robert Kubica.
But more disastrous still had been Hamilton's second stop, taken from the lead on lap 38.
As he arrived at his pitbox there were no tyres waiting for him, just a fuelling rig and a flurry of mechanics hastily pulling the warmers off new tyres. It took more than 13 seconds to send him on his way and when Barrichello pitted two laps later in 6.8 seconds the contest was effectively over.
Driving to park up following his victory, Barrichello was applauded by almost the entire pitlane, a mark of the general good-will towards him and the popularity of his first win for 81 races.
"It has been fantastic, a weekend that I will never forget," he said. "Especially because after five years you don't forget how to do it. It was tough, in the race every time you push, push, push and although you are pushing like hell there are things that go through your mind. You want to do it for yourself, your country, your family, there was a lot going through my mind. The car was perfect and I have to thank the team for that. I wish this moment could be forever."
Button added: "Rubens did a great job this weekend and he deserves the victory. It's been a long time for him, five years. I'm happy for him. Sure, I would rather be on top of the podium. I'm not, he did the better job this weekend. He didn't make a mistake."
He said he needed to improve his own performance – particularly as the next circuit, Spa, was likely to be good for Red Bull: "We did what we came to in a way, we came to beat the Red Bulls and claw back a couple of points on a circuit that our car suits. But I didn't expect my team-mate to finish so far in front of me. So that is something I have got to solve in the next race.
"It seems that people behind are jockeying for position behind and sooner-or-later they are going to start closing if I don't do something about it."
Interviewed after the race, McLaren's Martin Whitmarsh attempted to argue his team's pitstop error had no effect on the final result, claiming that little time had been lost and Barrichello would have won anyway. He said the confusion had arisen because Kovalainen, locked in a close battle with Raikkonen, was also due to pit and the team had made a sudden decision to switch the order and bring in the Finn first.
Later, F1 journalist James Allen reported that Hamilton had been told to stay out at the last moment, but chose instead to carry on into the pitlane having already started to steer into it. This suggests that the team was caught preparing Kovalainen's tyres as Hamilton made his way down the pitlane.
Hamilton himself said: "We win or lose together, and they [his crew] have made a tremendous effort to get us here – we could not at all take second place for granted, or be disappointed that we didn't get the win. These things happen.
"The first part of the race was very well controlled, it was consistent. In the second stint I was struggling on my tyres and to keep up the pace Rubens had, especially in the high speed corners. That seemed to be where he was catching me. I kept pushing and the last stint on primes was a little better for me. I pushed and pushed, it was like a qualifying lap every lap, very close to the wall every time and really I can happily go home knowing I took it all."
Kovalainen's stop, a lap later than Hamilton's, was five seconds quicker but still not enough to keep him ahead of Raikkonen and he went on to finish fourth, his brakes deteriorating badly and allowing Rosberg to close onto his rear wing by the flag. Fernando Alonso was sixth, ahead of Button, Kubica and Webber.
Force India continued to improve, without actually scoring any points, as Adrian Sutil and Giancarlo Fisichella were 10th and 12th, bracketing Nick Heidfeld. "The upgrades we introduced this race have clearly given us a big step forward and we're now really mixing it in the midfield positions," said team boss Vijay Mallya.
The Toyotas of Jarno Trulli and Timo Glock were 13th and 14th, ahead of Renault debutant Roman Grosjean who was the last driver to avoid being lapped. Jaime Alguersuari finished ahead of Ferrari's Luca Badoer, who was penalised during the race for crossing the white line while exiting the pitlane.
The final car classified was Kazuki Nakajima, three laps down after a tyre-shredding puncture and a last-moment garaging. Apart from Vettel, the only retirement during the race was Sebastien Buemi, who skidded off the track after one of his brake discs expired in a cloud of black dust.
Button's championship lead is now 18 points, with Barrichello leaping into second place as neither Red Bull driver scored. Brawn's rapidly-diminishing constructors' championship lead was boosted to a more healthy 27.5. Next up is Spa – where the Red Bulls are expected to come roaring back.
Race result
Rubens Barrichello, Brawn
Lewis Hamilton, McLaren
Kimi Raikkonen, Ferrari
Heikki Kovalainen, McLaren
Nico Rosberg, Williams
Fernando Alonso, Renault
Jenson Button, Brawn
Robert Kubica, BMW
Mark Webber, Red Bull
Adrian Sutil, Force India
Nick Heidfeld, BMW
Giancarlo Fisichella, Force India
Jarno Trulli, Toyota
Timo Glock, Toyota
Romain Grosjean, Renault
Jaime Alguersuari, Toro Rosso
Luca Badoer, Ferrari
Kazuki Nakajima, Williams
Did not finish
Sebastien Buemi, Toro Rosso
Sebastian Vettel, Red Bull
Drivers' championship
Jenson Button, 72
Rubens Barrichello, 54
Mark Webber, 51.5
Sebastian Vettel, 47
Nico Rosberg, 29.5
Lewis Hamilton, 27
Kimi Raikkonen, 24
Jarno Trulli, 22.5
Felipe Massa, 22
Timo Glock, 16
Fernando Alonso, 16
Heikki Kovalainen, 14
Nick Heidfeld, 6
Robert Kubica, 3
Sebastien Buemi, 3
Sebastien Bourdais, 2
Giancarlo Fisichella, 0
Adrian Sutil, 0
Kazuki Nakajima, 0
Nelson Piquet Jnr, 0
Jaime Alguersuari, 0
Romain Grosjean, 0
Luca Badoer, 0
Constructors' championship
Brawn, 126
Red Bull, 98.5
Ferrari, 46
McLaren, 41
Toyota, 38.5
Williams, 29.5
Renault, 163
BMW, 9
Toro Rosso, 5
Force India, 0