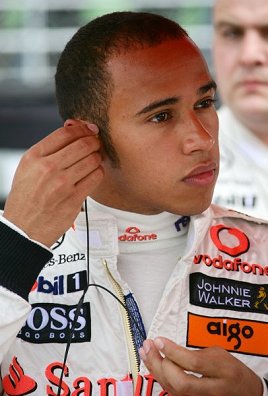 Photo credit: www.mclaren.com
Want to catch up with Lewis Hamilton in person this summer? In that case, get yourself along to the Brooklands Motoring Festival 2008 – also known as The Double Twelve – on June 28 and 29 this year. Also attending will be F1 legend Sir Stirling Moss.
According to the festival website the name derives from Double Twelve meetings of the 1930s when 24-hour racing was not permitted at Brooklands and so cars raced for 12 hours on consecutive days instead.
As well as modern-day big names, visitors will be able to see wonderful veteran, vintage and classic cars at their very best in a Concours d'Elegance event at the Surrey venue – with drivers tested on manoeuvres used in the 1939 Junior Car Club Rally.
You can enjoy watching the Mercedes-Benz Silver Arrows Display Team, Grand Prix cars and other single seater racers from all decades.
The Blue Eagles Helicopter Display Team will be on hand as well as vintage motorcycles. And this is likely to be one of the few chances you'll get this summer to watch Penny Farthing racing! (Unfortunately it's probably unlikely that Lewis will be having a go.) And don't forget to squeeze in a visit to Brooklands Museum while you're there.
Tickets start from £25 for adults and £10 for children. More information on the festival website here >>
For more information on planning a visit to the museum visit its website here >>