Jenson Button's hopes of lining up on the Melbourne grid have taken a possibly fatal blow this morning following fresh doubts over the saleability of his team.
The parent company of Honda Racing has claimed that it currently has 'no serious buyers' for the Brackley-based outfit – with the Australian Grand Prix now just five weeks away.
Outgoing Honda president Takeo Fukui has said: "There are various offers for the team but we haven't seen any serious buyer. We find the sale process difficult."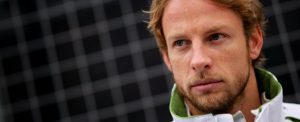 His words have come despite a conditional expression of interest from Virgin tycoon Sir Richard Branson, a management buyout bid by team bosses Nick Fry and Ross Brawn and revelations yesterday from F1 promoter Bernie Ecclestone that he had offered substantial funding.
If none of these are considered serious options in the Honda boardroom then we are forced to accept that the team might be effectively dead. With the proviso that this whole saga has had more twists and turns than an EastEnders Christmas special.
It seems reasonable to interpret Sir Richard's remarks as meaning: "I'd come in if the price is right, but it isn't at the moment."
Bernie Ecclestone's funding offer has been widely seen, not least by James Allen, as a bid to buy himself control of the team and thus a seat on FOTA.
And it also seems fair to conclude that perhaps Honda is not entirely supportive of Fry's management buyout – although Brawn must be considered as one of the team's biggest assets.
Which add up to the unpalatable fact that Button is almost certainly sitting out 2009 – and not well-placed to pick up a drive in 2010.