Somewhere in the midst of the controversy engulfing Lewis Hamilton, Kimi Raikkonen and Felipe Massa, 17 other drivers were in action in Belgium – including Brits Jenson Button and David Coulthard.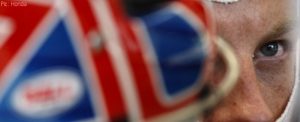 Both finished the race, but neither will particularly remember it as one to tell their grandchildren about.
Both switched to wet-weather tyres on lap 42 of the 44 lap race, but unlike Nick Heidfeld or Fernando Alonso – who crossed the line third and fourth – neither gained much advantage from the switch.
Like Alonso, Coulthard rued not changing sooner and could only manage 11th. Button struggled all day with an evil car and wound up 15th.
Coulthard said: "I got held up a lot behind the Hondas at the start and it was hard to make up positions from there. We have poor drivability. The changeable conditions made things interesting at the end, we could probably have changed to intermediate tyres one lap earlier."
Button had a long list of woes about his car and race: "It's been a tough weekend and unfortunately the car's performance has been a long way off where I thought we would be here in Spa.
"I didn't have a great start from 17th and got completely boxed in with cars everywhere that I wanted to go. I then lost some time in the train of cars caught behind Rubens when he had his gearbox problem.
"The car was not handling well at all throughout the first stint as I had no grip and very little balance. So when I came in and switched to the prime tyre, we added front wing which I thought we needed, but not having had the the opportunity to compare the two tyres yesterday, this unfortunately gave me too much front end.
"Our rear tyre pressures were also too low which made the car very difficult to drive."