Last year's British Grand Prix was overshadowed by a cheap publicity stunt of Bernie Ecclestone's. This year it is set to be overshadowed by a almighty spat between promotor, regulator and competitors that could consign top-flight open-wheel racing to the wilderness for the next decade, as a similar row did in the US.
Is it just us, or are you getting a bit sick of this sort of thing too?
As we write Silverstone is winning a slew of endorsements from drivers and team principals that makes you enquire why people weren't a little bit more vocal about things this time last year.
The wider situation in F1 reminds us of a flock of ducks sailing towards bread scattered on the surface of a pond. The illusion of serene indifference on the surface, frantic paddling underneath.
If there really is a last-ditch bid to hammer out a compromise that will secure the existing teams' entries into the 2010 world championship going on right now, then we might just get the chance to properly enjoy what is slated to be the last grand prix at Silverstone.
If such an occasion could ever be the cause of enjoyment.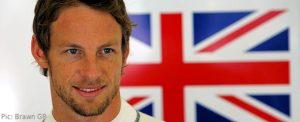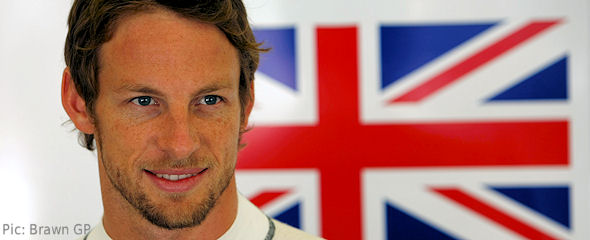 On the track, things could not be looking better for Brawn GP's Jenson Button. Last year he was condemned to trail round in the shadow of Lewis Hamilton's spectacular wet-weather drive, saddled with his dog of a Honda, eventually finishing 17th. This year he goes into the race as the prospective winner and Formula One World Champion, a situation that was literally unimaginable then.
And we, needless to say, are really pleased for him.
Nigel Mansell, not renowned for bestowing unnecessary praise, has just said of him: "It's his championship. There is no way that anybody can come back at him. The only thing that can go wrong now is they have a really bad run of reliability, but I don't see that happening.
"He is the best in the business now and that car looks just amazing. I mean, the balance of that car… I was watching it at Monaco and I said to my son Greg: 'There are some awesome cars I have driven in the past, but I think that is one that goes into the history books as straight-out-of-the-box magical.'"
Will Mr Best in the Business face any significant challengers this weekend? Well, the Red Bull drivers may well be distracted from their Brawn-chase by a little bit of interpersonal competitiveness.
Despite being tipped at the beginning of the season to knock his older team-mate into a cocked hat, young Sebastian Vettel has been showing his inexperience a bit this season. No shame in that, Lewis Hamilton did the same. And Mark Webber's made of some of the sternest stuff on the grid.
In fact, Webber is poised to overtake Vettel in the driver standings, meaning that beating Button may not occupy the entire focus of their attention as they strive to beat each other.
Elsewhere, Ferrari have got a few upgrades on board, including something that is supposed to sort out that temperamental KERS of theirs, but we've been hearing about this sort of thing for a few races now, haven't we?
And Lewis, lest we forget him, has got a new fan-designed, Union Flag-inspired bash hat. That's more like it, laddie. Sod the bling, we've got our branding to think about, you do realise, and the more pictures of you wearing this new one we can get on file, the better.
However only McLaren could release this news without including any bloody pictures. Sigh.
Back to business. Silverstone is the home Grand Prix of all those F1 teams based in the Midlands, as well as being one of the fastest race tracks on the current Formula One calendar and a firm favourite with many drivers. So it'll be even more of a shame when F1 isn't racing there, won't it? Just saying…
Button was fulsome in his praise of the race and the venue: "The British Grand Prix is always an amazing weekend and I can't wait to race at Silverstone in front of our home fans on Sunday. To be leading the Championship going into my home Grand Prix is something that I've never experienced before and it puts a smile on my face every time I think about it.
"I've raced at Silverstone from some fairly tough positions in the past but the fans have always been so supportive and I'd love to give them a performance that they can really enjoy this weekend. We took a good step forward with the balance of our car in Turkey but know that our closest competitors are going to be good in the high-speed corners so it will be an interesting weekend.
"If we come away with a good result, I'll be so happy on Sunday!"
He said that he thought he layout of Silverstone makes it one of the classic racing circuits and, along with Suzuka and Spa, one of the best tracks in existence.
"Every driver who races here loves the place as it's so fast and you can really push the car to its limits. It's a great circuit for the fans as you can see just how amazing the cars are from the speed, the change of the direction and the braking.
"I particularly love the section of the track around Becketts which is one of the best complexes in Formula One and a great place to watch the race.
"I have so many memories of Silverstone going right back to Mansell's win in 1987 and my first Formula One race there in 2000 when David Coulthard won and I finished fifth.
"It's strange to think that this might be our last race at Silverstone and I can't imagine not having a British Grand Prix so we'll be going all out to put on a fantastic show."
Team principal Ross Brawn added that he had been extremely pleased with the way his team had managed to maintain its competitive position in the previous race at Istanbul Park.
"We worked very hard ahead of the race to identify any potential areas of weaknesses versus our competitors and the improvements that we saw over the weekend proved that the team is able to respond quickly and take the necessary steps forward. We have been quietly making progress over the past few weeks and have a series of upgrades to come, including new rear and front wings for the race this weekend.
"The British Grand Prix at Silverstone will be a particularly special weekend for our team this year. Our base in Brackley is just eight miles from the circuit and we are very proud, as a British team, to be going into our home race leading the Constructors' and Drivers' Championships.
"I have been fortunate enough to have been on the winning team at Silverstone in the past and it is an extremely special feeling that I would love to share with this team. We are holding a family day at our factory on Sunday for everyone who is not working at the track and it would be fantastic to head back there in the evening with a great result to celebrate what should be a very memorable weekend.
"Whilst it is very sad that this may be the last race at Silverstone as it is such a wonderful race track, the most important thing is that we retain the British Grand Prix for the future."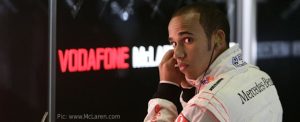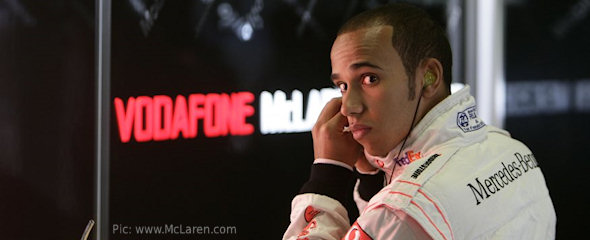 Over at McLaren, Lewis Hamilton says he is unashamedly looking forward to the weekend, although his race is likely to be a pretty pale shadow of last year's.
He said: "The two greatest things about racing at Silverstone are the fans and the track itself. It's great to see and meet people from all across the country and the world who have made the journey to Silverstone for the Santander British Grand Prix.
"When I'm in the car, I can actually see the fans around the circuit waving banners and cheering. It's as if they were racing every lap with me – incredible! Driving the track is incredible too. I love Silverstone – it's an amazing place to drive.
"Copse, Becketts and Bridge are all absolutely fantastic, flat-out corners that really show you the power and grip of a Formula 1 car. It's a perfect place for the race, so let's hope it's not the last time we race at this track."
Team principal Martin Whitmarsh added: "Our home race has been highly successful for us in the past. We've won the British Grand Prix on 14 occasions, with 12 of those wins coming at Silverstone.
"The most recent, of course, was Lewis's fantastic victory in the rain last year which stands as one of Formula 1's greatest-ever wet weather drives. For this year, we come off a difficult race in Turkey, determined to do better in front of our home crowd."
But naturally Bernie Ecclestone knows better than all these people, despite not having driven a race car in anger since the 1950s or managed a team since 1987.
So you'd better enjoy the action at Silverstone while you can.