Force India have confirmed reports that Scottish DTM star Paul di Resta will be one of their drivers at the F1 young driver tests in Jerez in early December.
The Silverstone-based team will pair the 23-year-old with California's Indy Lights champion JR Hildebrand after both performed well in race simulations last month.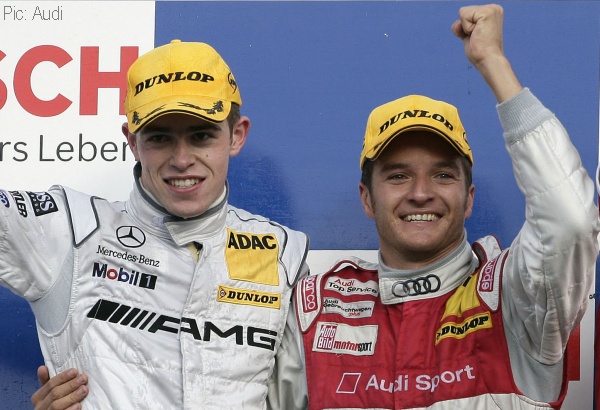 Neither of the drivers Force India finished 2009 with, Adrian Sutil and Vitantonio Liuzzi, are confirmed with the team for next year but it would surprise no-one in the F1 paddock if both were retained.
However the test and reserve role vacated by Liuzzi when Giancarlo Fisichella left to join Ferrari is up for grabs, and team boss Vijay Mallya indicated either di Resta or Hildebrand could earn it in Jerez.
He said: "We will be looking at their performance on track very closely and should they perform well, as we are confident they will, we will look at a permanent role for one within the team in 2010, potentially as a test and reserve driver.
"As a young team we are looking for drivers who can grow with us. As we've always said, nationality isn't the primary selection criteria – it's talent and dedication to the cause and we have seen enough to know that these two have both."
Neither India's GP2 driver Karun Chandhok nor the Swiss-Indian A1GP champion Neel Jani are expected to be testing, despite some reports suggesting otherwise.
Di Resta is well-regarded at Force India's engine supplier Mercedes following three successful seasons driving their cars in DTM, the last two years as a works driver. He has twice previously tested with McLaren, including once as his prize for winning the 2004 McLaren Autosport BRDC Young Driver of the Year title.
He said: "It's been a while since I last tested an F1 car but I've been working hard in the simulator and giving it my all in the DTM so I'm confident I'll be up to speed quickly. It's an exciting opportunity for me as F1 has always been my dream and I feel this is taking me one step closer to achieving it.
"I'm realistic that I've got a lot to prove and that I need a bit more experience of the cars and the F1 environment before getting a permanent seat but this is just the beginning of what I hope will be a very bright future with Force India.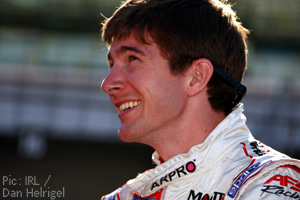 Hildebrand won this year's Indy Lights title with a race to spare and is perhaps the best of the young Americans pushing for an F1 drive at the moment. Countryman Alexander Rossi will also test at Jerez, with the outgoing BMW team.
He said he was "ecstatic" about the opportunity: "I've heard so much about the performance of the cars and know this is going to be quicker and more responsive than anything I've ever sat in before. As an American we don't necessarily have the culture of F1 but anything that's so impressive and cutting-edge demands respect."