**This competition is now closed. Thanks to all those among our readers who entered.**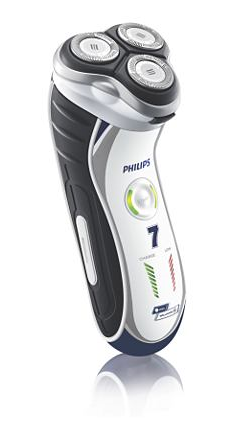 Smooth performance is the key to F1 success – and now you can make it work for you every day.
Brits on Pole has teamed up with Philips to bring our readers the chance to win one of its special edition AT&T Williams shavers, with a host of special features in addition to its sleek team-branded design.
It even gets an endorsement from Williams lead driver Nico Rosberg: "My life is a race every day, and I need the best support team I can find – my pit crew at work and my Philips shaver at home. It ensures I am in pole position every morning."
So, if you'd like to start the day in the same manner as Nico, just answer the following question.
Philips is currently working with Williams on an amazing competition to allow a F1 fan the chance to do five laps in its race car. Part of the prize is a session in the team simulator to prove to technical director Sam Michael that you're the top man or woman in the hunt.
What is the name of the Williams simulation engineer that we met on our recent visit to the team HQ? In order to answer you can check out the coverage of that event here. Please enter the competition using this link.
Product features
Shaves even the shortest stubble: precision cutting system featuring ultra-thin heads with slots to shave long hairs and holes to shave the shortest stubble.
Adjusts to every curve of your face and neck: reflex action system automatically adjusts to every curve of the face and neck.
Smooth skin contact: comfort shaving heads with a skin-friendly profile enabling smooth skin contact for a comfortable shave.
Moustache and sideburn trimming: spring-released full-width pop-up trimmer perfect for grooming sideburns and moustache.
Simply rinses clean: the waterproof, washable shaver can be easily rinsed under the tap.
See the full product specification here >>