The last race of the Formula One season – and, even with both championships decided, there's still plenty to keep us interested.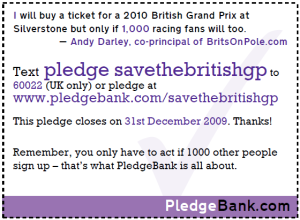 A spanking new track and a number of people out on it with no secure drive next year and something to prove, for starters. On top of that Lewis Hamilton's set out to show Jenson Button the strength of the challenge he intends to provide next year.
But the two world champions may have their work cut out if they are expecting the freedom to duel amongst themselves. Yesterday's fuel-adjusted qualifying grid sees the two Red Bull cars of Sebastian Vettel and Mark Webber look well-placed to flourish during this race.
Vettel, whose downcast attitude following Interlagos showed just how seriously he had taken his chances of winning the title himself, has rallied and is hoping to deprive Rubens Barrichello of a second place in the drivers' championship.
And from the front row he should be in an excellent position to do that, so watch this space. We'll be liveblogging all the action here for the last time this season, so please do put the kettle on and join us.
If you've enjoyed our liveblogs throughout 2009 you may like to know that we'll soon be compiling them into ebook form.
This ebook is exclusively available to our newsletter subscribers so, if you'd like to be on the list, click here.
And remember – the British Grand Prix still isn't saved, so sign our pledge if you plan to go to the race, and see the other things you can do in our campaign here.
– – – – –
Unfortunately we have to conclude from this race that, if Abu Dhabi is the future of F1 then F1 has a pretty dull future. It was particularly disheartening to hear the commentators saying all through the race what a wonderful time we were having and a wonderful spectacle we were seeing – when that differed so eloquently from the experience of the people watching.
You can only go so far with facilities – at least, as far as the paying for their tickets are concerned. The things that makes a race great are the track and the fans. Everything else is extraneous especially if, as is true for most of us, for most of the season, you are watching on the telly. The circuits offering this include Suzuka, Interlagos, Hockenheim and the Nurburgring, Silverstone, Spa, Monaco and Monza. Magny-Cours usually provides a pretty decent race and you could arguably include the Indianapolis Motor Speedway on this list as well. Courses that include a street element like Melbourne and Montreal (and of course Singapore) can also be fun.
Taking F1 into new markets is a fine ambition. But diluting the well-supported races at established and highly-regarded circuits with more and more "rentaTilkes" that serve up bland and processional racing offers a future for Formula One that has everything to do with business and spectacle and nothing to do with sport. It's an example that we keep using but it is the obvious one. A future where Abu Dhabi is the jewel in the F1 crown is a future where the sport is about as truly competitive as professional wrestling. In this regard, Abu Dhabi has been a signally inappropriate end for one of the most exciting F1 seasons for years.
– – – – –
And Vettel does a donut: "Kate's dirty sister did it again!" Button to Webber: "You got me on the right side, you bastard!"
– – – – –
Lap 55: Sebastian Vettel, he's out in front. An untroubled drive since the first pitstops. Behind them Button and Webber are fighting and they get side by side but Webber has defended beautifully. The two of them are side by side for the second time and gets his nose ahead but Webber holds the place both times by virtue of keeping the racing line. Button has a last look but the place is Webber's. Vettel wins, Webber second by the skin of his teeth, Button third. Rest of points are Barrichello, Heidfeld, Kobayashi, Trulli, Buemi. McLaren are third in the constructors by virtue of a single point.
– – – – –
Lap 54: Button spends another lap going like fury but can't get close enough. Looks like we are on for a Red Bull one-two.
– – – – –
Lap 53: Button's stuck in Webber's dirty air and can't get the leg-up he needs to overtake. But he's right on the Aussie's gearbox… Commentators speculating that he won't feint and make his intentions clear, but just pounce. And the TV director decides we need to see a duel at the back between Fisichella and Grosjean.
– – – – –
Lap 52: Button has closed to 0.7 seconds on Webber and is much better under braking. But he's not past yet.
– – – – –
Lap 50: Gap between Webber and Button is 1.1 second. Gosh, are we actually going to see a little bit of exciting racing in the final laps? Just to remind us what it looks like?
– – – – –
Lap 49: Sutil has let Vettel through. Button is catching Webber faster than ever.
– – – – –
Lap 48: Vettel warned he is approaching backmarkers who are fighting for position. Is there a way through?
– – – – –
Lap 47: Button expected to be challenging Webber for second by the end of the race. But we don't like his chances of overtaking much.
– – – – –
Lap 46: Order is Vettel, Webber, Button, Barrichello, Heidfeld, Kobayashi, Trulli, Buemi, Rosberg, Kubica, Kovalainen, Raikkonen, Nakajima, Alonso, Liuzzi, Grosjean, Fisi and Sutil. Both Hamilton and Alguersuari have retired with mechanical problems. Button catching Webber at the rate of three quarters of a second a lap but is still around four seconds behind.
– – – – –
Lap 45: 11 laps left – and it feels like a lifetime. Barrichello fourth, Heidfeld fifth, Kobayashi sixth and catching them fast. As things stand Buemi will be earning a last-ditch point for Toro Rosso.
– – – – –
Lap 44: Pass the brain bleach, please – Bernie is shown in a lingering clinch with Naomi Campbell. If you find that too revolting for words, look at this instead.
– – – – –
Lap 43: Kubica spins but stays on track and is able to continue painlessly. He was having a look at Buemi when it happened – the Toro Rosso driver recovers reasonably unscathed but Rosberg got past Kubica during all that. Button pits. He has come out in third.
– – – – –
Lap 42: Barrichello and Heidfeld both pit. Nick's stop is 6.6 seconds, Rubens' 7.2. The Brazilian is up the road first. They come out in fifth and sixth. Button due to pit next lap. He's in second due to the stops at the moment. Sutil makes his second stop, as does Vettel.
– – – – –
Lap 41: Webber is the first of the Red Bull drivers to make his second stop. 7.6 seconds and he rejoins behind Trulli in sixth. Wouldn't you know it… of all the drivers you don't want in front of you in circumstances like these Trulli has to be top bet.
– – – – –
Lap 40: Ron Dennis pictured on the pitwall having a chat with Lewis Hamilton. This is supposed by the commentators to be his way of celebrating the passing of Max Mosley. Kubica pits and comes out in ninth.
– – – – –
Lap 39: Much as you were as Rosberg pits from ninth – the first two-stopper. Comes out in 10th ahead of Kovy and Raikkonen.
– – – – –
Lap 38: Sutil has just taken Liuzzi and, in terms of raw pace through speed traps, the Force Indias are some of the fastest cars on the track.
– – – – –
Lap 37: Vettel looks on for a win and a secure second place in the drivers' championship. As things stand McLaren would just about be ahead in the constructors' with Kovy ahead of Raikkonen but neither of them in the points. Forgive us if we ignore Fisichella for the purposes of this. But of course there are still pitstops to come.
– – – – –
Lap 35: Alonso, who started this race fuelled very long, finally pits. He goes onto the soft tyres after an 8.2 second stop. The sun is well and truly down now and we have a night race.
– – – – –
Lap 34: Sutil has overtaken Grosjean. Held your breath during that one, didn't you? Kobayashi not thought to be going fast enough any longer to trouble the top four.
– – – – –
Lap 33: Nakajima pits. Red Bulls from Brawns at the front with only Kobayashi in with a shot of joining the party. Order on this lap is Vettel, Webber, Button, Barrichello, Heidfeld, Trulli, Kubica, Rosberg, Buemi, Kobayashi, Alonso, Kovalainen, Raikkonen, Nakajima, Liuzzi, Sutil, Grosjean, Fisichella.
– – – – –
Lap 32: Kovalainen pits. Button told that, on strategy, he is neck and neck with Kobayashi and can expect Barrichello to be snapping at his heels imminently. Kovy rejoins in 13th. Fisichella does his drive-through for pitlane speeding.
– – – – –
Lap 31. Order is Vettel, Webber, Kobayashi, Button, Barrichello, Kovalainen, Heidfeld, Trulli, Kubica, Rosberg, Nakajima, Buemi, Liuzzi, Alonso, Raikkonen, Grosjean, Fisichella, Suti. Kobayashi pits. Fisichella has a penalty for speeding in the pitlane. Kobayashi's stop is OK and he gets back out on the track behind Sebastien Buemi in 11th.
– – – – –
Lap 30: Kimi Raikkonen pits. 9.9 second stop as Massa and Schumacher peer intently down from the pitwall. No pressure lad – not that Kimi would feel it anyway. He comes out in 15th.
– – – – –
Lap 29: J-Alg interviewed – he says that he retired with a gearbox problem not a lack of fuel. He says he came into the wrong pitbox because there were no mechanics out in his pitbox. Fisichella has pitted, if anyone is interested.
– – – – –
Lap 28: Half-way point of the race. Kobayashi 6.4 seconds ahead of Button in fourth. Of course he needs to make his pitstop. Barrichello in fifth, Raikkonen in sixth, Kovy in seventh.
– – – – –
Lap 26: Alguersuari had to retire because he ran out of fuel after his pitstop was messed up. We accept that this may not have been his fault but, as recent research into driver salaries has revealed, he's being paid £300k a year to find the right pitbox. Webber in second and 8.9 seconds behind Vettel. Kobayashi lapping as fast if not faster than both of them.
– – – – –
Lap 25: Retirements so far are Lewis Hamilton and Jaime Alguersuari. Hamilton is interviewed and says that he was having trouble stopping the car. He was brought in because it was too dangerous for him to continue.
– – – – –
Lap 24: Kobayashi has just set his fastest lap of the race and is one of the fastest cars on the track.
– – – – –
Lap 23: A queue is forming behind Button. Ferrari now looking likely to secure third place in the constructors, since McLaren's hopes rest on Kovalainen.
– – – – –
Lap 22: Red Bull one-two and Kobayashi on a one-stop third on merit.
– – – – –
Lap 21: Oh noes! McLaren are retiring Hamilton and calling him in. There's also a yellow flag and we're not sure what that's about – J-Alg coming to a stop? If Hamilton doesn't score a podium in this race then Adam Christodoulou is guaranteed a third place in the Brits on Pole All-Star League. Hamilton has got out of his car looking quite cross and Whitmarsh has come over to explain things to him. He's retired with mechanical failure because his brakes aren't safe enough for him to continue. Oh well, them's the breaks. Boom boom.
– – – – –
Lap 20: Vettel pits and comes out in the lead. Hamilton second, Webber third – and all three of these have pitted. Alguersuari going at walking pace. A replay makes it look very much as if Alguersuari tried to pull into Vettel's pit box.
– – – – –
Lap 19: Webber pits. 9.3 seconds. Legard likens the pitlane exit to a multi-storey carpark and we can't argue. Webber emerges fourth – crucially he is behind Hamilton. McLaren team radio reporting a possible right rear brake problem. Hang on – something odd has happened – a Toro Rosso tries to pit and is forced to drive through instead by the team.
– – – – –
Lap 18: Hamilton's stop is 8.6 seconds. Jenson Button also pits. Lovely roar of the engine through the tunnel. He emerges into clear air. Button comes out in front of Button and Kobayashi tries very hard to get past. They touch very gently and Button clears the place. On the next straight he has another go and gets past. We'll repeat that: Kobayashi has got the place off Button.
– – – – –
Lap 17: Barrichello pits and we get our first view of the pitlane tunnel. He emerges in 10th. Nothing done about his front wing. Hamilton pits.
– – – – –
Lap 16: Button does a personal best and Barrichello is matching his times. Top five less than nine seconds apart. Race order is Hamilton, Vettel, Webber, Button, Barrchello, Kubica, Trulli, Heidfeld, Rosberg, Buemi, Kobayashi, Raikkonen, Kovalainen, Nakajima, Liuzzi, Fisichella, Alonso, Grosjean, Alguersuari, Sutil.
– – – – –
Lap 15: Commentators think that 11th-placed Kamui Kobayashi could cement his impressive start to his F1 career by leapfrogging Button in the pitstops on his one-stop strategy. At the moment it's looking like Hamilton could end up behind both Red Bulls. Possibly the dropping temperature as the sun sets would explain the problems he is having.
– – – – –
Lap 14: Vettel is 0.83 secs behind Hmamilton and set to stop later. The TV director is resorting to replays of Hamilton's lock-up.
– – – – –
Lap 13: Coulthard is asked for an explanation about how McLaren's pace has just drained away. He says a few things about grip and balance but concludes Hamilton is not doing enough. Of course, he should not be mistaken for a neutral observer.
– – – – –
Lap 11: Hamilton lost three-tenths of a second on that lap after locking a brake and running wide. That has not helped his cause one little bit. Vettel is now fairly close, just nine-tenths of a second behind.
– – – – –
Lap 10: Hamilton has responded to the Red Bulls by setting the fastest lap of the race. Personal bests from Webber and Button also. But McLaren doesn't think he's doing enough and it's six laps to his first stop.
– – – – –
Lap 9: Vettel continues to chip bits out of Hamilton's lead. Hamilton being told on the radio to up his third sector times. The sun is starting to set, giving the illusion that the race director has triggered some kind of fancy special effect. Kovalainen is stuck behind Raikkonen in 13th and is being told to either get past or save fuel.
– – – – –
Lap 8: Webber has set the fastest lap and Vettel has knocked a tenth of the lead. Hamilton is failing to pull away to the extent that people are asking if anything is wrong with his car. Tyres said to be working beautifully for the Red Bull team. Button's pace is also dropping off.
– – – – –
Lap 6: Hamilton's lead 1.6 seconds. Put the kettle on, someone. You could probably pop out and hand Lewis Hamilton a cuppa and a biscuit at this point. This is easily shaping up to be the least exciting race of the season.
– – – – –
Lap 5: Hamilton has just set a fastest lap. The on-track action is so hot and exciting that the TV director has just shown Alonso taking Grosjean for 17th. Hamilton and Vettel opening a bit of a gap on Mark Webber who has Jenson Button quite close behind. Barrichello in fifth is hearing on his radio that the only car faster than him is Hamilton.
– – – – –
Lap 4: Kovalainen has managed to make up all the places that he lost due to his gearbox change. Confirmation comes that Barrichello has damage to his car following a little altercation between Webber and Vettel that he collected the fallout from. As you were at the front.
– – – – –
Lap 3: The top four cars are stringing out with a little gap to Barrichello, and then Kubica close behind. Top four separated by three seconds. Hamilton's lead 0.8 seconds. Commentators more inclined to ooh and aah at the hotel than describe the on-track action. Gosh, this is exciting. Not.
– – – – –
Lap 2: Kubica and Trulli touch and the Pole gets past to take sixth place in the only change at the top of the field. Apparently he's got one of the lightest cars on the grid. Hamilton has hung onto his lead. TV pictures suddenly showing Button ahead of Barrichello and Romain Grosjean has got himself past team-mate Alonso. Kubica now looking at Barrichello which suggests maybe he got a little injury to his car at the start. He's clearly not at the same pace as the top four.
– – – – –
Lap 1: And they're off. Hamilton is beautifully away with the two Red Bulls behind him and Barrichello already looking for chances to pass Webber. Vettel's suddenly caught Hamilton after his KERS ran out and is having a look at him. Top 10 unchanged from quali, until Kubica tries to take Trulli for sixth. He's not past yet though.
– – – – –
Formation lap: And everyone is away safely. No-one due to start from the pits today. Strategy is thought to be a mix of one- and two-stoppers. Quite a long lap on this circuit, meaning the race is 55 laps long.
– – – – –
Ron Dennis is interviewed, at a race for the first time since handing over to Whitmarsh, and looking a lot less focussed than we're used to. He seems rather lost as a result. Says nothing much about anything much, trotting out the party line on the wonderfulness of the money facilities in the Gulf states.
And here's Richard Branson who Eddie Jordan secures for interview by seizing his hand and hanging on. Branson has his arm in a sling after overturning a quad bike. Brundle cuts through the chat to ask the question we want to hear about Manor and Brawn but simply can't get a straight answer. But Branson does say: "We do like to support the underdog."
Mark Webber says he was pleased with his quali performance and thinks its a sensational circuit. He says he and Vettel are looking forward to taking on Hamilton. This week's tame celebrity is cricketer Andrew Flintoff who is chatted to and sent on his way.
Hamilton's walking off the grid, shepherded by his dad. Brundle asks if he expects to win, Lewis says he's taking nothing for granted. Jordan points out he's been the best driver for the second half of the season and Hamilton talks about the problems with the car and the great strides that have been made. He says he hopes to carry some momentum into next year.
Grid walk: This last effort of the season features none other than Eddie Jordan to give Brundle a hand. He's in splendidly incoherent form this morning. Brundle has tracked down a British marshal to talk to. Not our Twitter friend Alan Green, unfortunately but a chap called Chris. He's been marshalling for 30 years and nods approvingly when Brundle points out that there's no better way of getting closer to the action. More information on marshalling here (that website's under phenomenal strain at the moment so you might have to come back later).
– – – – –
Pre-race: Jake Humphrey's racing adventures currently being shown on the BBC. He comes last in a Lotus race after a first-lap crash. He acquits himself pretty well for a first-timer but doesn't sound keen to continue. Coulthard has some mild fun at his expense. Good to have a package that shows just what a hard job racing drivers have.