Wanting to experience the sights and sounds of the 2009 Goodwood Festival of Speed first-hand? In that case, welcome, you've come to the right place.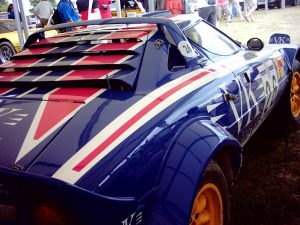 It took a little longer to produce than our photo gallery, which you can visit here, but the half-hour podcast from our visit to the festival is here now too.
Brits on Pole At Large is our first ever podcast. In it we talk you through all the attractions from the hillclimb and the forest rally stage to the F1 paddock and its incredible displays of vintage and modern racing vehicles.
We were also able to meet up with Keith Collantine from F1 Fanatic and have a chat with him, which was an added bonus. You can hear his thoughts on the festival as part of the podcast.
It's fair to say there's nothing quite like the Festival of Speed anywhere else in British motorsport – we hope you enjoy it as much as we did. Listen here:
Listen to the podcast here (29 min 55 secs)