BritsOnPole caught up with Carlin GP2 driver Max Chilton at the pre-season Silverstone test and asked him about his prospects for this year, his rookie season last year, and what it was like to drive for a brand-new squad that hadn't settled on a definite team-mate for him.
Max Chilton may be one of the youngest drivers in GP2, but he will carry more weight on his shoulders than most when he lines up tomorrow on the fifth row of the grid at Istanbul Park as the sole representative of the new Carlin team.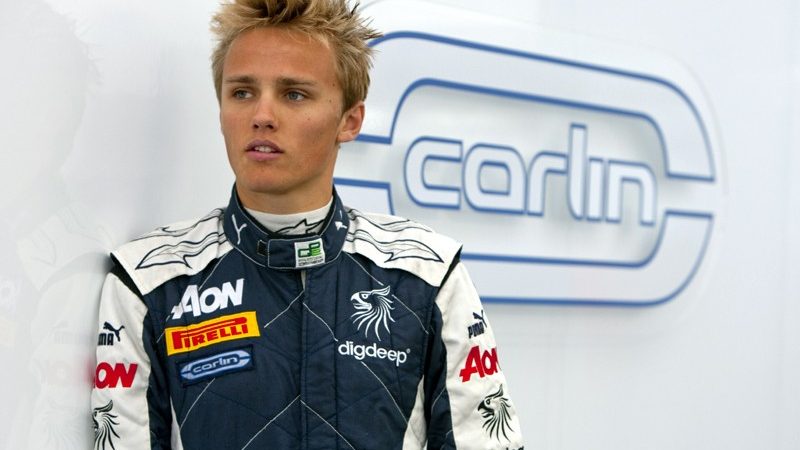 The 20-year-old younger brother of BTCC star Tom, who is in his second year in the series, faces the challenge of supplying leadership and continuity to a squad familiar with winning in lower formula and now hoping to repeat that success on the final step before Formula One.
In Turkey this weekend he will do so without a team mate after the on-and-off saga of FR3.5 champion Mikhail Aleshin's possible participation ended definitively when the Russian broke his hand in qualifying.
Aleshin raced alongside Chilton in the truncated GP2 Asia season but lost his funding afterwards. With his place in the team doubtful, Carlin called on British driver Oliver Turvey for pre-season testing but Aleshin returned for Turkey – until his unexpected injury ruled him out and left the team fielding just one car.
When BritsOnPole spoke to Chilton during pre-season testing the team was in the thick of dealing with Aleshin's funding difficulties and Turvey was in the car. But the upheaval was not preventing Chilton from setting some impressive times that suggested he had taken a stride forward from his rookie season with Ocean Racing.
He said: "For me, it's absolutely fine – in fact, it's probably a bonus because it gives me more time in the car. I want a team-mate I have to work hard to beat and who provides good data. Having Oliver in the car is good because I know he's quick.
"I had a tough rookie season. I did all I could – I made mistakes but I think on the whole I did the best I could. I took a lot of that forward into this year. When I found out I was with Carlin I was really pleased because I was with them in F3, so I was happy about that."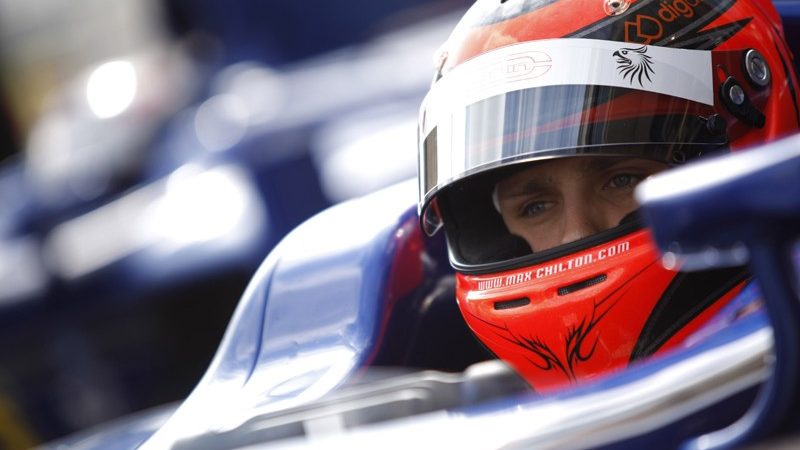 Carlin's job as a new team entering GP2 has been made easier because – unlike previous years – the same car is in use for both the main series and the warm-up GP2 Asia championship. This has allowed teams to use the little-regarded Asia series as an extended test run for the main title chase.
Chilton said: "It makes it a lot easier, especially if you're a new team. You get straight in the car and know exactly what you're doing. You don't have to change. And we had a good car – I got in it and went quick straight away."
All of which feeds into his hope that he'll be able to cash in his previous year's experience and his easy relations with Carlin – a team in which his father is a significant investor – and challenge for points, podiums and a strong run in the championship.
He said: "If you're constantly scoring points you don't have to be scoring podiums as such – you're going to be high up in the championship. And then, everyone has a lucky race where you'll get on the podium and maybe the win."
Although the series will be without English GP2 Asia drivers Turvey and James Jakes – now in the IndyCar Series – Chilton will still be able to battle against countrymen Jolyon Palmer and Sam Bird. And that's given him a new ambition: "We've got quite a few English drivers on the grid this year and my aim is to be the overall quickest British driver – that would be good."