Former GP2 racewinner and British F3 champ Mike Conway has been confirmed with IndyCar Racing League team Dreyer & Reinbold for the 2009 season.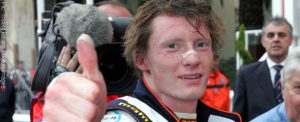 The 25-year-old said: "I'm looking forward to the opportunity to race in the US – I'll be visiting a lot of new tracks for the first time, especially oval tracks, but I'm very much looking forward to the challenge."
Team co-owner Dennis Reinbold, who has not yet announced who his other driver will be, said: "We're excited to get things rolling in getting ready for the 2009 season. We've made a lot of improvements in the off-season and, combined with Mike's talent, we're excited to see lots of positive results in this year's IndyCar Series events."
Conway's first test with Dreyer & Reinbold Racing will be a private rookie session, and he will then take part in the IndyCar Series open test at the Homestead-Miami Speedway on February 25th and 26th. These tests will offer him his first chance to run laps on an oval.
His new team is unlikely to challenge for victories next season, but has a solid 10-year pedigree as a full-time IndyCar team – and its DNA dates back even further, as co-owner Dennis Reinbold's grandfather "Pop" Dreyer built leading roadsters that raced at the Indianapolis Motor Speedway during the 1930s, 40s, and 50s.
Reinbold and co-owner Robbie Buhl first teamed up in full-time competition at the Walt Disney World Speedway in January 2000. With Buhl behind the wheel, the two owners tasted victory in their debut race.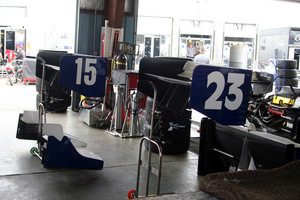 Dreyer & Reinbold ran two cars for most of last season, adding a third for the Indianapolis 500. Former Indy 500 winner Buddy Rice scored some respectable results in the lead car, while veteran Townsend Bell and ridebuyer Milka Duno shared duties in the other – apart from at Indy where they both ran.
Duno looks the likeliest of the three to partner Conway, according to Autosport. The Columbian brings personal sponsorship to the team and is also smart, photogenic and a peerless charity and PR worker. Sadly, despite steady improvement, she is also generally considered to be one of the weakest drivers in recent IRL history.
Conway, who is managed by ex-Champ Car driver Mark Blundell's 2MB management company, went into last year's GP2 season with high hopes of success, racing for Italian team Trident.
However, a disappointing campaign produced just one win, a confident victory from pole position in Monte Carlo, and he has not been involved with the team in the GP2 Asia series this season.
He first came to the attention of IRL teams last year, when Honda stablemate Anthony Davidson lost the chance of a test with Panther Racing after an injury and recommended Conway as a replacement. His performance at Infineon Raceway left Panther owner John Barnes praising both his speed and his attitude.
Speaking later, Barnes said: "He was the fastest there with our car – he did a great job for us, and what a great young man. He came to the race at Kentucky when we finished fourth and was blown away by the ovals. He couldn't wait to get a test and see how that came out."