Donington Park's scheme to stage the British Grand Prix is finally and officially dead after Bernie Ecclestone today confirmed the circuit's management had missed one deadline too many.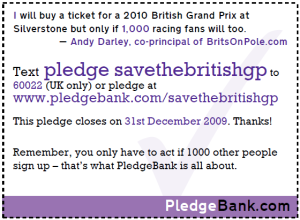 The contrast between the homely Midlands circuit and the gleaming billion-dollar facility in Abu Dhabi where F1 will play this weekend was always going to throw Simon Gillett's ambitions into sharp relief – and Ecclestone chose it as the venue to kill them off for good.
He told reporters: "There's no Donington. They missed the deadline which we kept extending for them. It's unfortunate for them, to be honest with you. It was the credit crunch that caused them to be in trouble because their intentions were good for sure."
Donington was awarded the race last year in a fanfare of publicity, cutting the feet from under its traditional home, Silverstone, in its anniversary year. But since then Gillett has struggled to explain where he would find the money to redevelop the circuit to modern F1 standards.
A debenture scheme was initially proposed, but never formally launched, and recently a bond issue failed to attract sufficient interest.
Any hope that Britain will stage a Grand Prix in 2010 now rests with Silverstone, where bosses are confident of striking a deal with Ecclestone to keep the race alive. The sticking-point in negotiations seems to be the year-on-year increase in fees that Ecclestone is demanding, which would go up by seven per cent annually.
Meanwhile Donington, stripped of the contract to stage the race for the next 17 years and without its traditional MotoGP event, must now find a way to repair the track in time for racing to take place next season.
Although major redevelopment work to the circuit never began, comprehensive groundworks have left much of the infield area as bare earth, at least one trench has been dug across the track, and the famous Dunlop bridge has long since been dismantled.
The situation left Ecclestone with sympathy for Tom Wheatcroft, the ageing self-made millionaire who rebuilt the circuit at his own expense in the 1970s and agreed a 150-year lease of the circuit to Gillett's Donington Ventures Leisure Ltd: "It's bad for Tom because he's been an old friend for a long time."