The troubled future of the racing circuit at Donington Park looks to have been settled in the best possible way – by the appointment of a new leaseholder with all the expertise needed to set it back on its feet.
In a statement released via the Save Donington Facebook group, circuit owner Kevin Wheatcroft announced that the Bromsgrove-based Adroit Group had beaten off competition from experienced motorsport businesses to become the new operators of the circuit following the collapse of former leaseholder Simon Gillett and his Formula One hopes.
Adroit is a £16m-turnover family-owned business specialising in construction, modular buildings and property investment, operating in industries including water, energy, infrastructure, renewable energy, health/education and rail.
Group managing director David Broome said: "The racing world needs to see Donington put back on its feet and that is exactly what we are going to do."
The company's operations director Steve Watton is a club racing veteran of 20 years. He said: "Donington Park is one of Britain's big three alongside Silverstone and Brands Hatch.
"It has the most fantastic heritage stretching back as far as the 1930s when legends such as Tazio Nuvolari, Bernd Rosemayer and Richard Seaman were competing there.
"Ayrton Senna drove what many consider the greatest opening lap in Grand Prix history there and of course it has become one of Europe's great motorcycle racing venues. This is going to be a dynamic new era but we want to preserve and celebrate such rich heritage."
As an example of this respect for the history of the venue, Adroit has moved quickly to confirm the re-introduction of the iconic Dunlop bridge which currently lies dismantled in storage. The company says that new clearance regulations prevent it being reinstated in its original position, but have pledged to "resurrect it elsewhere on site where it will be seen by the maximum number of visitors".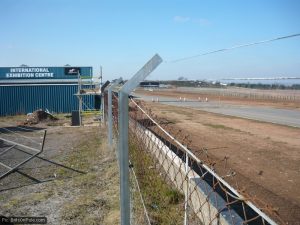 The new leaseholders will take responsibility for the racetrack and all its attendant operational, pit and spectator facilities, as well as the exhibition facilities, the world-famous Donington Grand Prix Collection, the Norton motorbike factory, all woodland areas and all parking for the site.
In contrast to Gillett's over-ambitious plans to transform the venue and host the F1 British Grand Prix, Adroit intends a careful approach. Broome said: "It is a big task and nobody is under any illusions about that. We intend to bring the site back up to a world class standard.
"The entire site needs attention – much of it will require a total overhaul from the track itself to the medical centre, hospitality suites, phone, radio and PA systems, IT systems, CCTV and general ground work.
"There is no magic wand, but through a calm, cautious, credible and sensible approach we know that we have the experience, expertise and absolute commitment to bring the glory years back to Donington.
"I believe the very fact that we fully understand the task at hand and were able to convey our realism and pragmatism were factors in us winning out over the other parties."
Kevin Wheatcroft, whose late father Tom brought racing back to the circuit and built up its heritage collection, said: "We are particularly pleased that after a long interview process, we feel that we have found the right people to move Donington forward into a new and exciting future. David and Steve impressed us from the first time we met them and we have every confidence in their ability and vision for Donington."
Watton added: "It is a vast and multi-faceted site and our approach will dictate that no one element will suck the attention, life and finances from any other. Quite the opposite, everything must enhance everything else.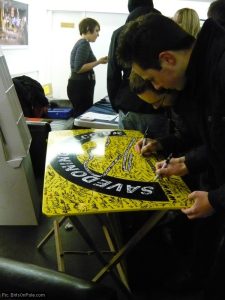 "Not only will we bring existing aspects back up to scratch but we intend to make exciting new introductions that will not demand huge capital outlay but will make best use of what we already have on our doorstep. We will develop new income streams whilst broadening the range of facilities and events from exhibitions to new sports."
He said Wheatcroft and his team had drawn up a list of work needed if the circuit is to regain its FiA Grade 2 Licence when the Motorsports Association carries out its track inspection at the beginning of August. The first phase of work is due to begin immediately and up to £2m will be spent by the end of the year.
Broome also praised the Save Donington campaign, saying: "There is a 'Save Donington' Facebook site with 14,500 members. I'm looking forward to welcoming each and every one of those enthusiasts to a 'Donington is Saved' group! In March 8,500 people turned up to show their support for the venue and, although it must be a business venture too, together with the community these are the people we are doing this for."